Collage & Continuity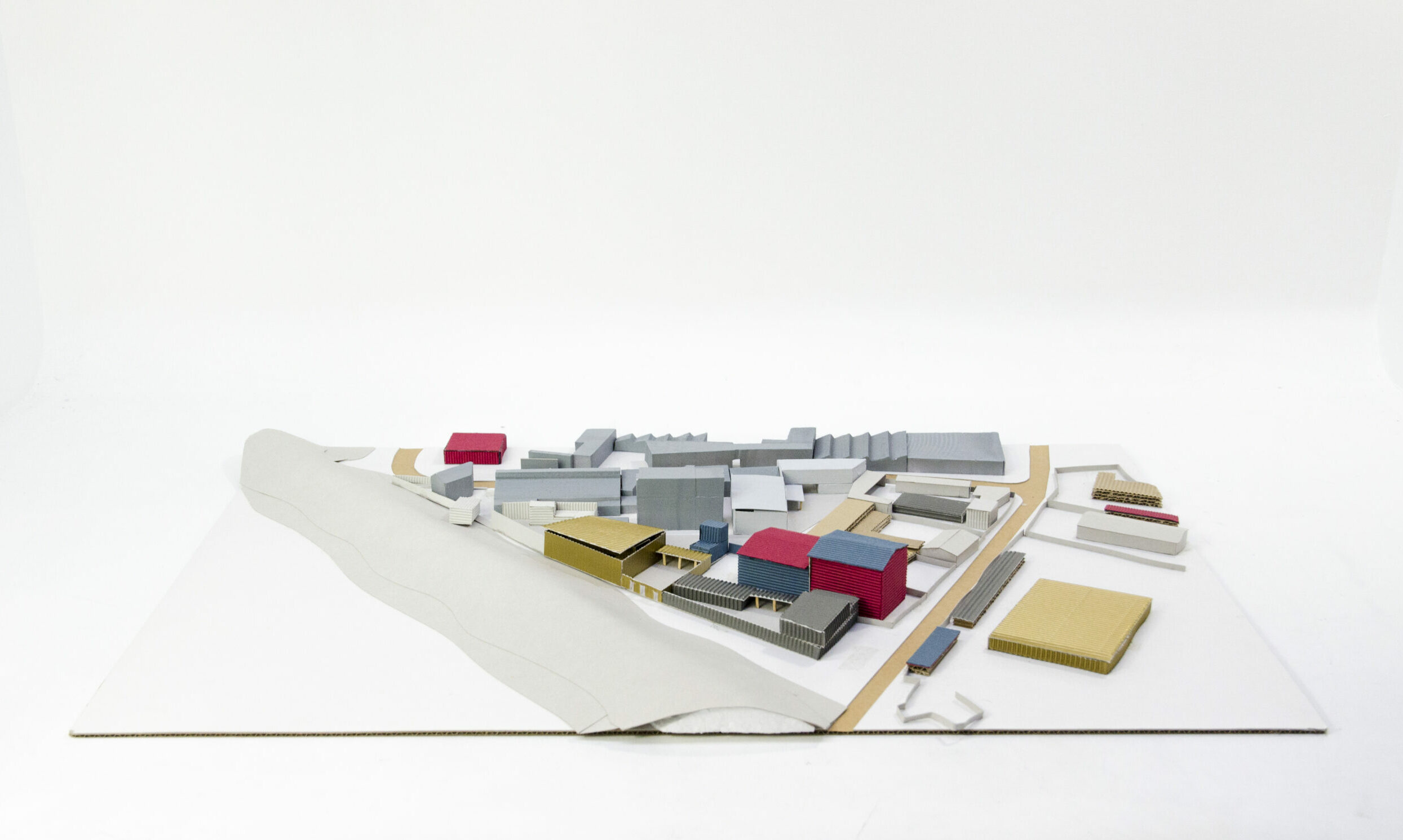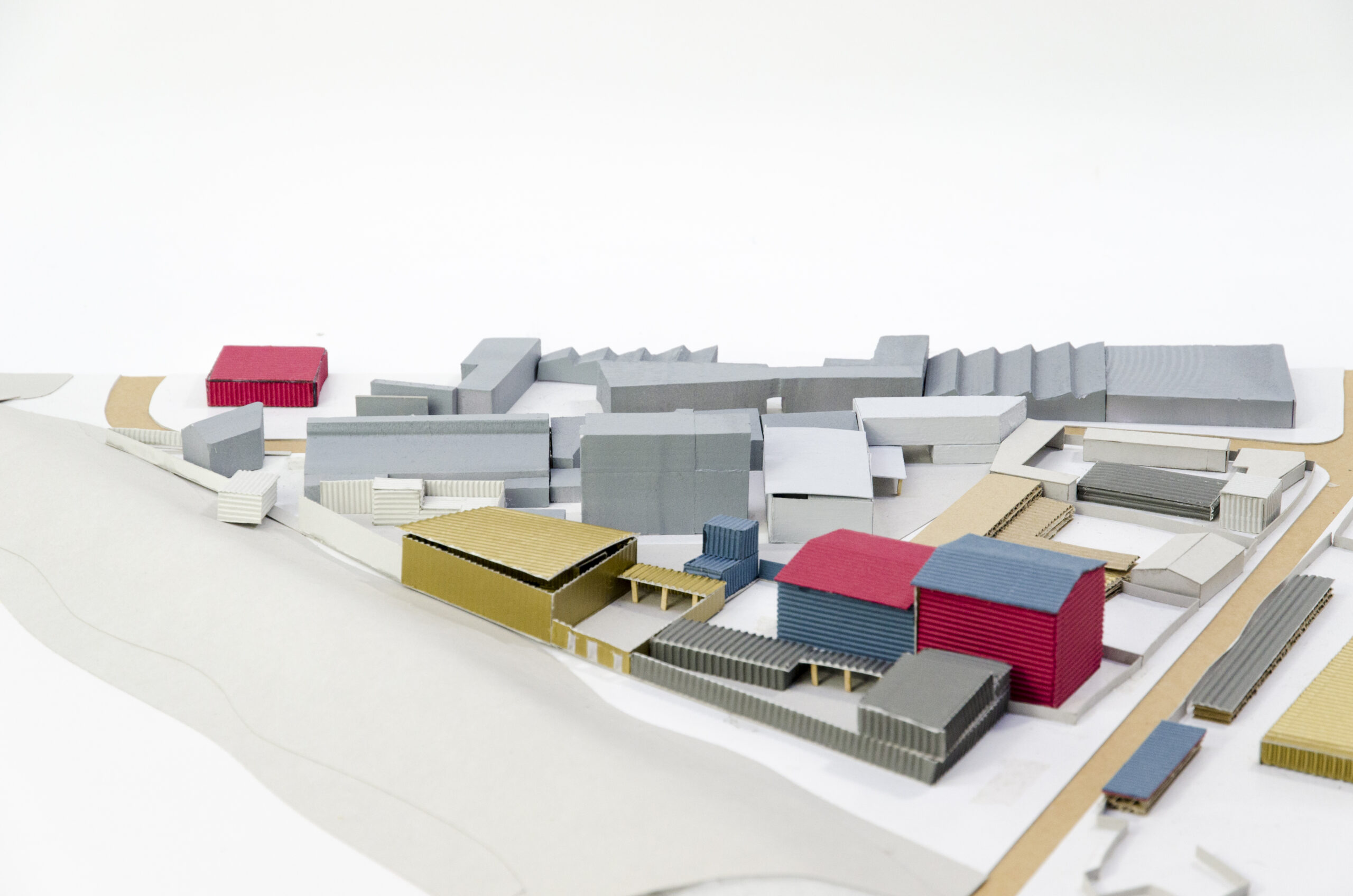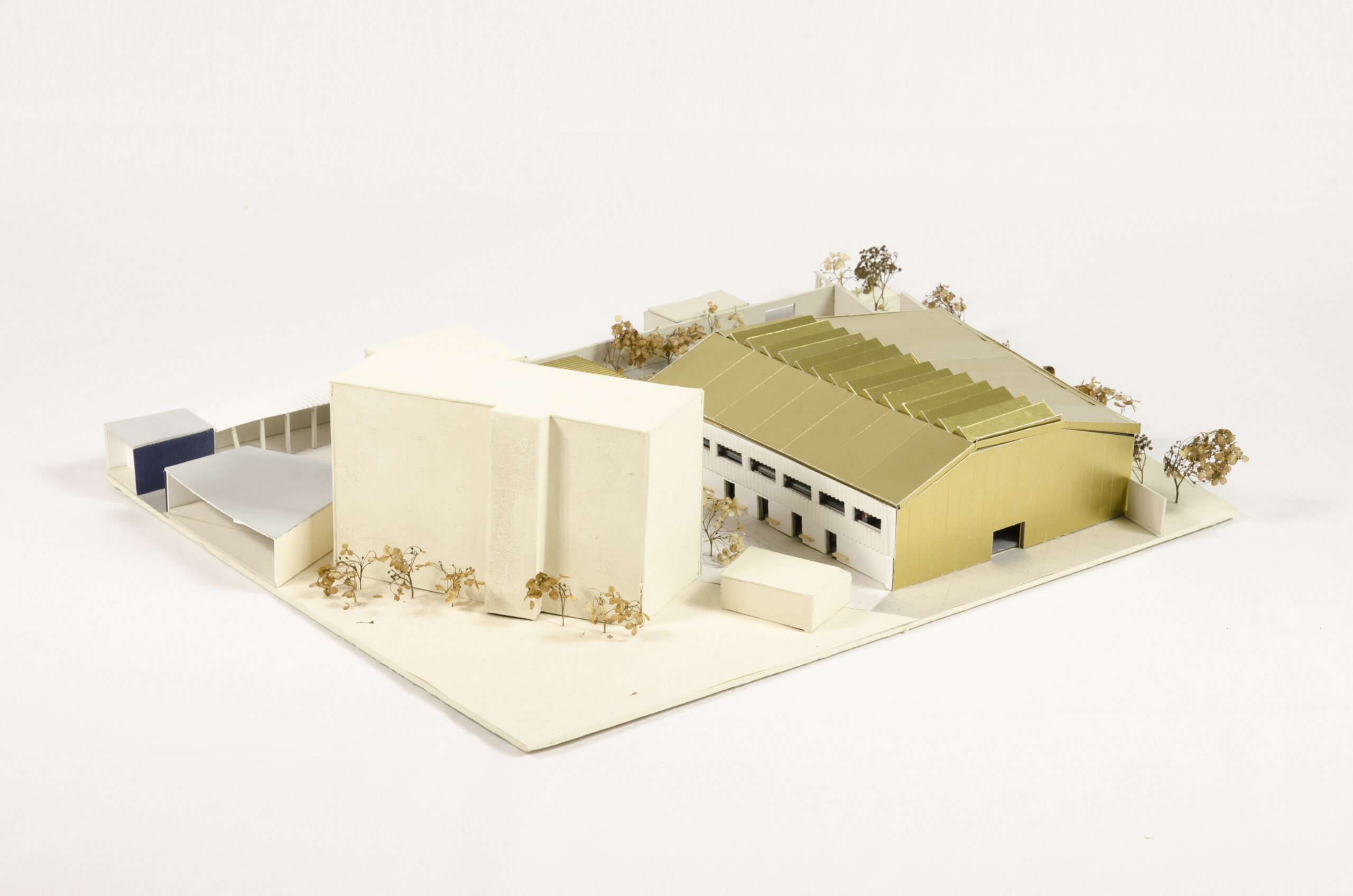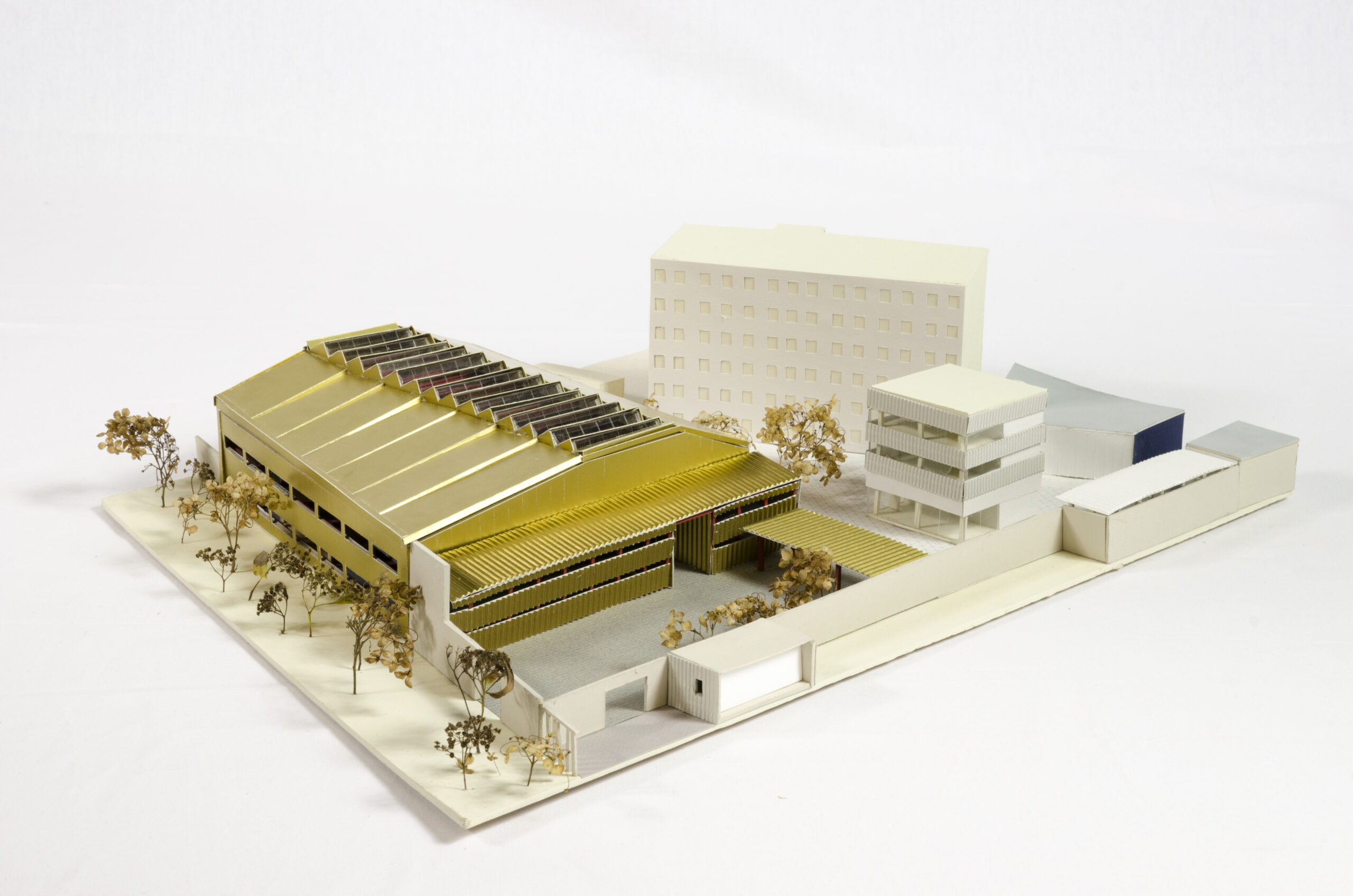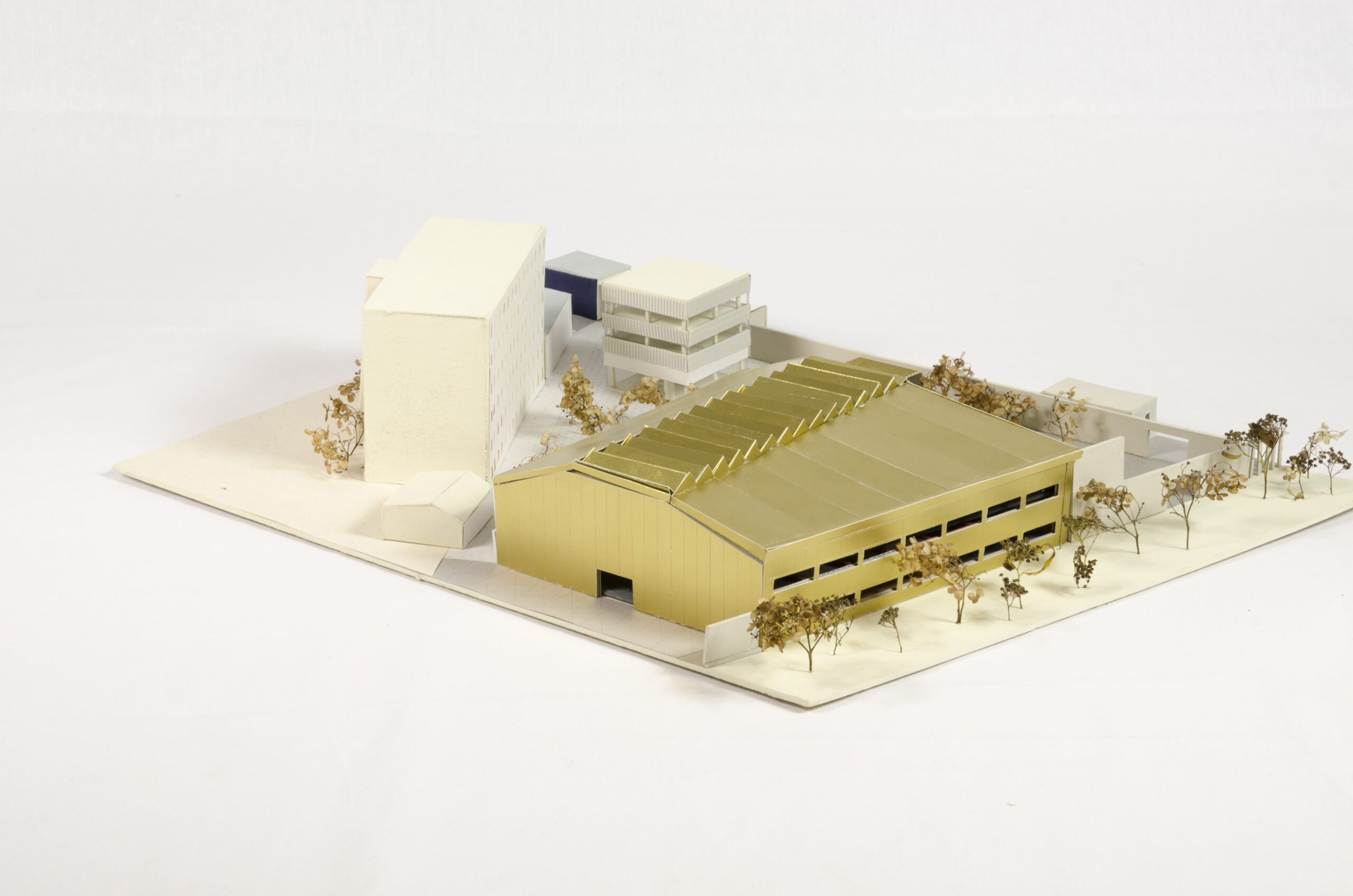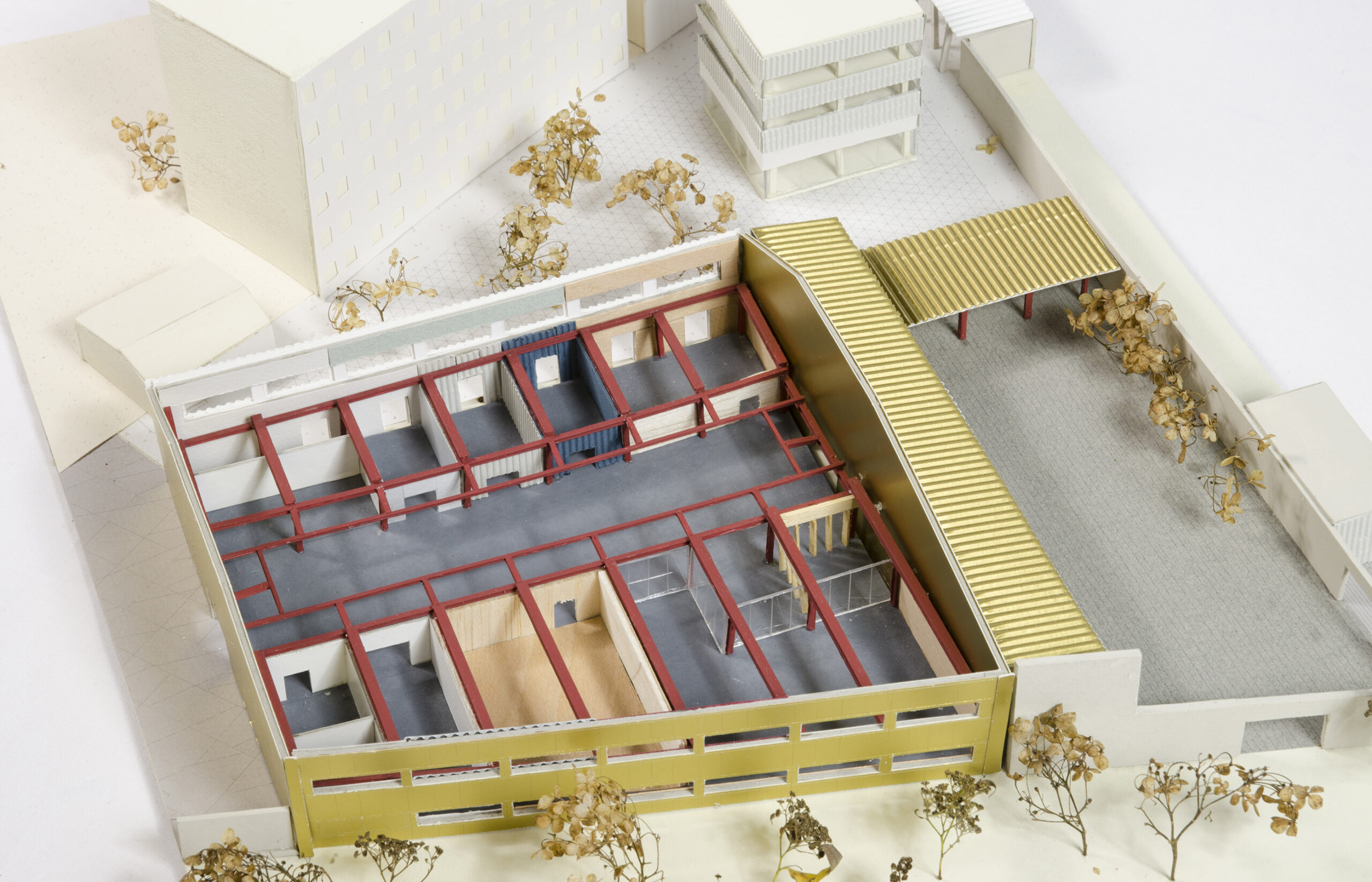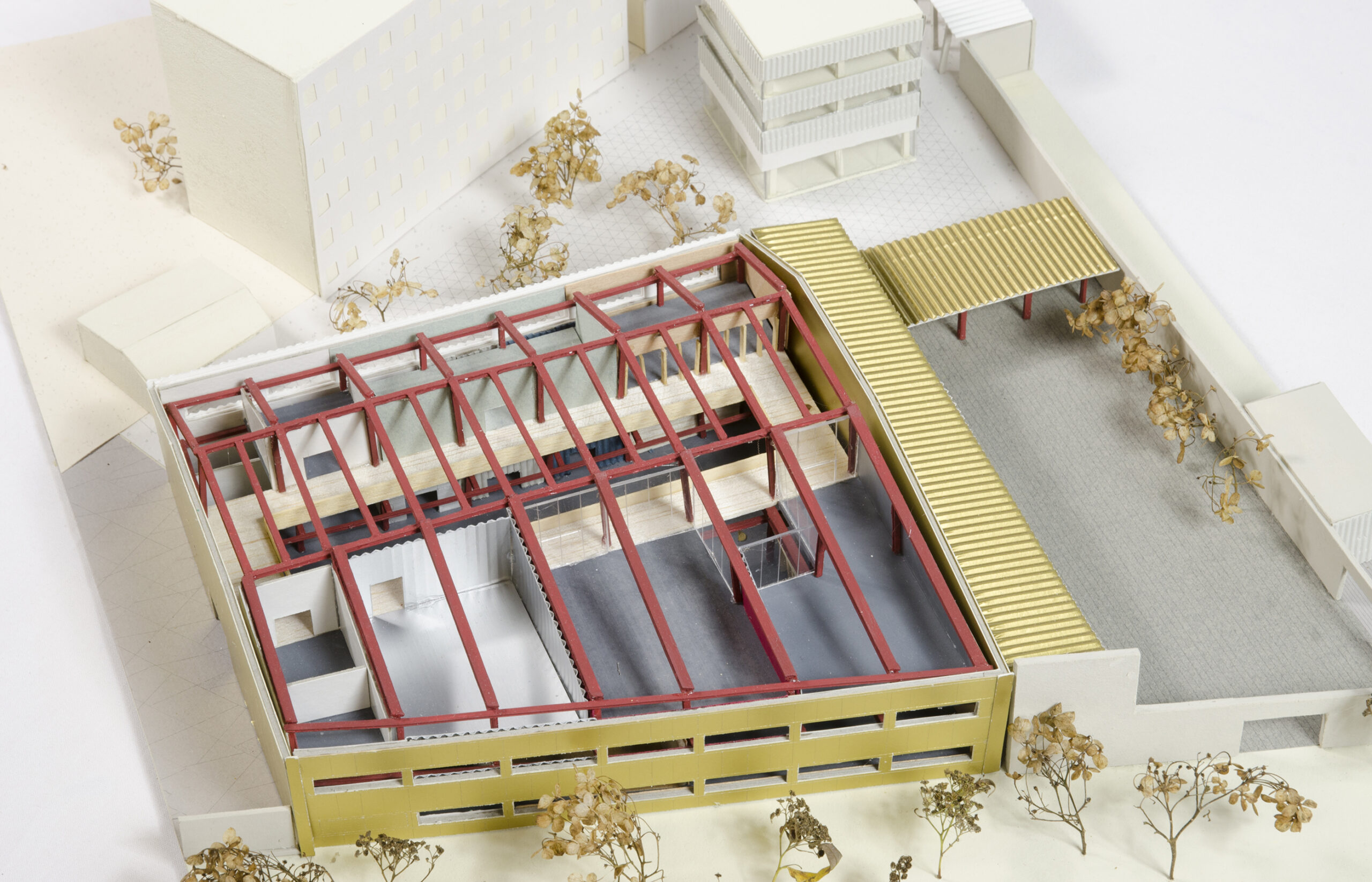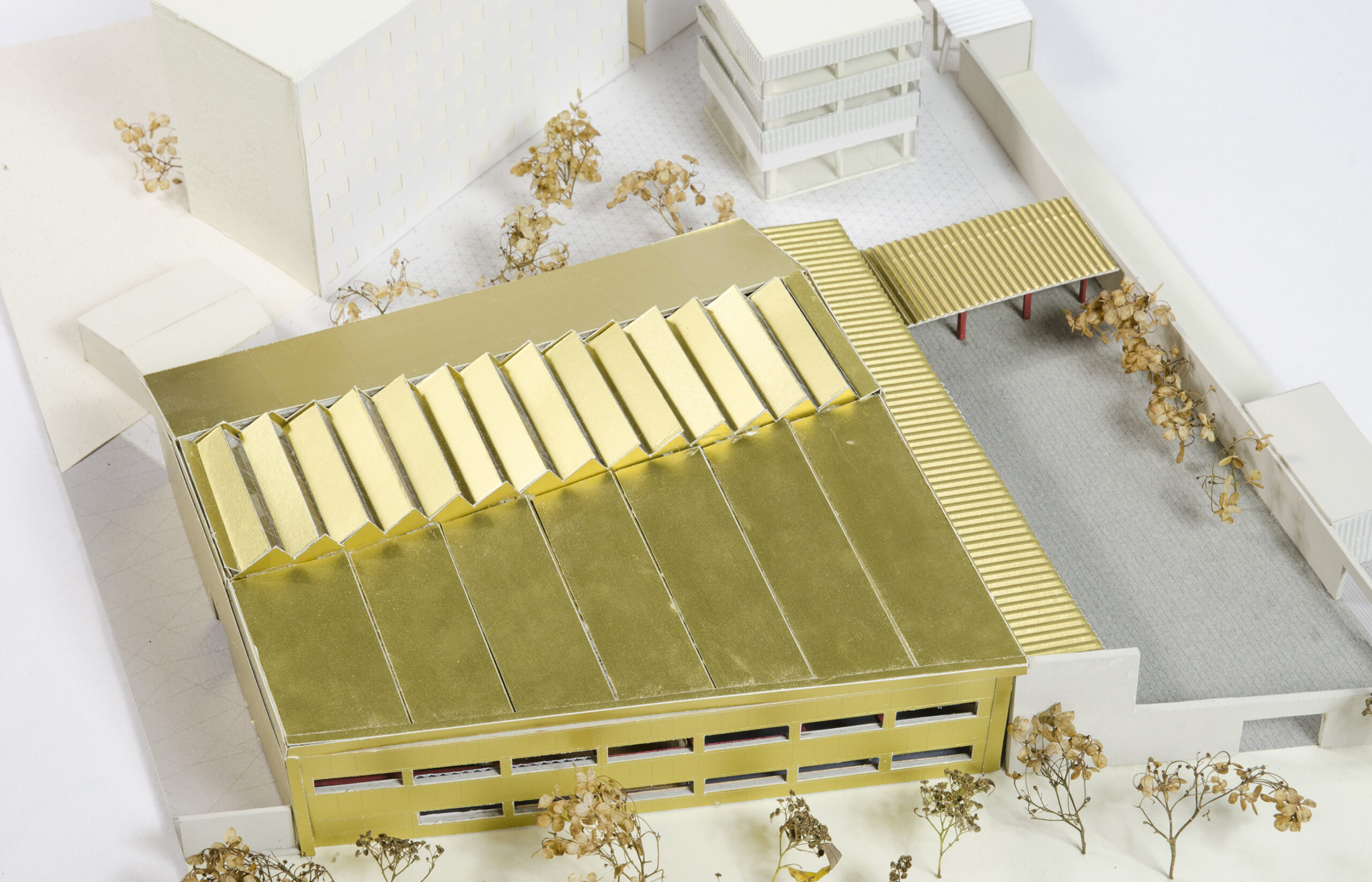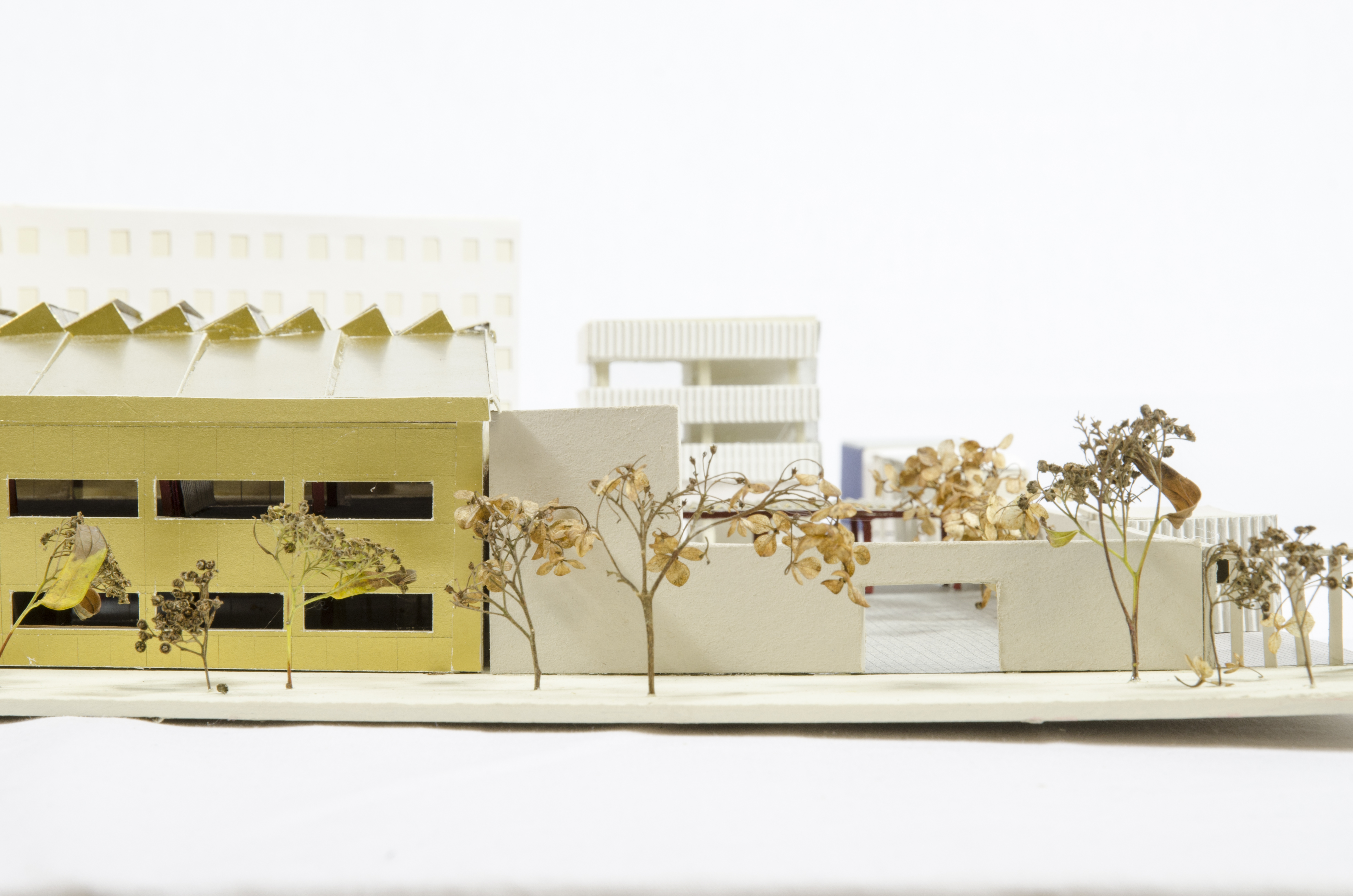 In 2015 I explored Zabłocie: a post-industrial site in my home city Kraków, Poland. There I proposed a Craft and Design School that would enhance the private and intimate nature of craft, building on the specific qualities of the location. The project focuses on the relation of buildings and outdoor spaces. Exciting balance between the coherent character of the spaces (their continuity) and the individual nature of the objects creating them (collage of scales, materials and colours) is the foundation of the project.
The site of the project is mostly hidden, revealing itself only in few places, providing not exposed to the public, introverted environment. This characteristics contribute to truly unique character of the location, making it almost secret and secluded world, perfect to host craftsmen and makers. They, already present on the site, shape it according to their needs. Organic growth and informal qualities become proof of the district' creative potential.
Date: 2016
Project location: Zabłocie, Kraków, Poland
Award: Young Talent Architecture Award nomination, 2016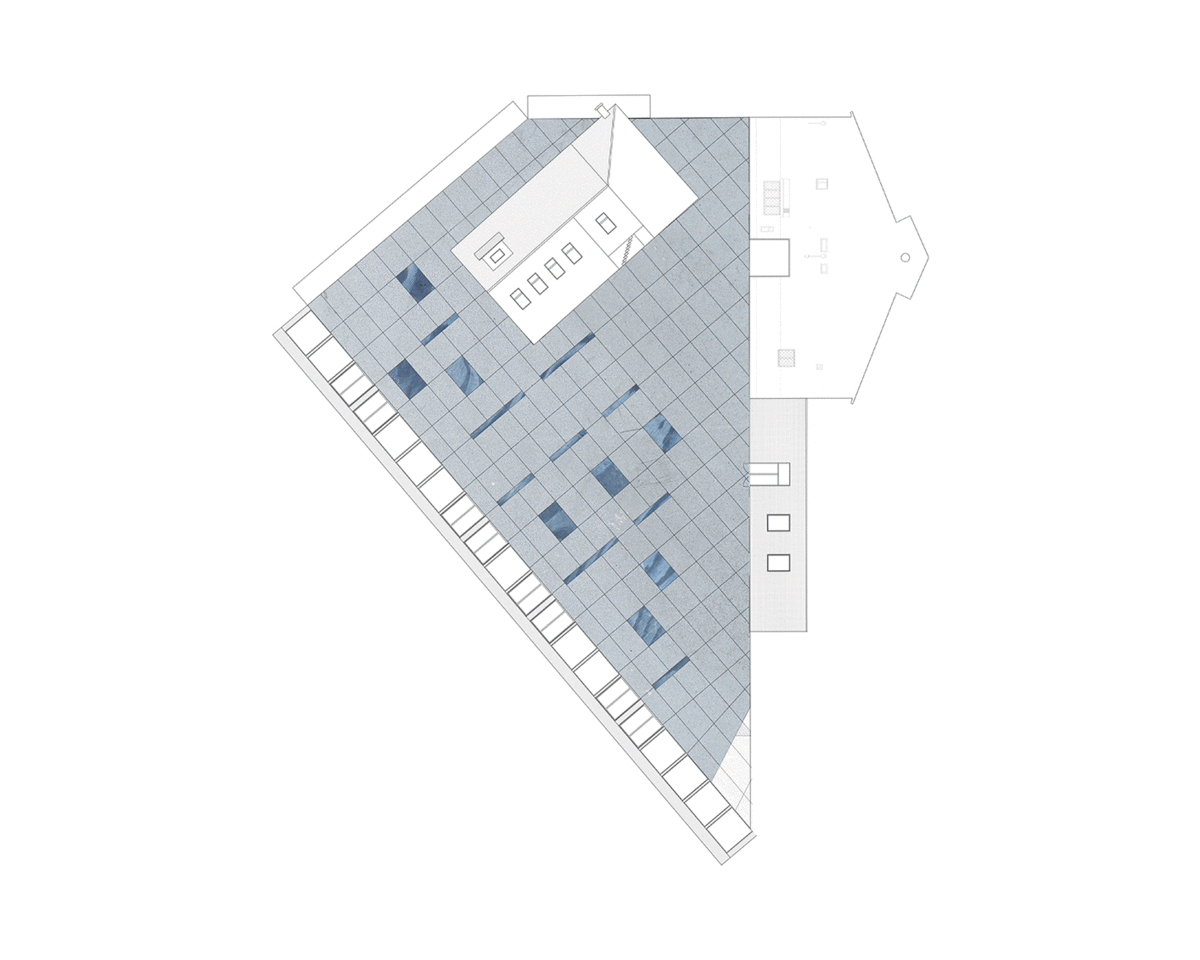 Sequence of spaces
The project fits in between existing structures and consists of various buildings and series of outdoor spaces that together create school of Craft and Design. The buildings and squares between them serve diverse functions (workshops, sports hall, classrooms etc.) and together form a platform for interaction for different groups of users.
Spaces are interconnected and create a route through the campus. The result is a series of zones with different identities and purposes, surrounded by buildings and structures that belong and interact with them.
Outdoor squares are collections of elements and their characters are established by defining relations between all parts. These juxtapositions create a patchwork of scales, forms, materials and colors, or a homogeneous whole.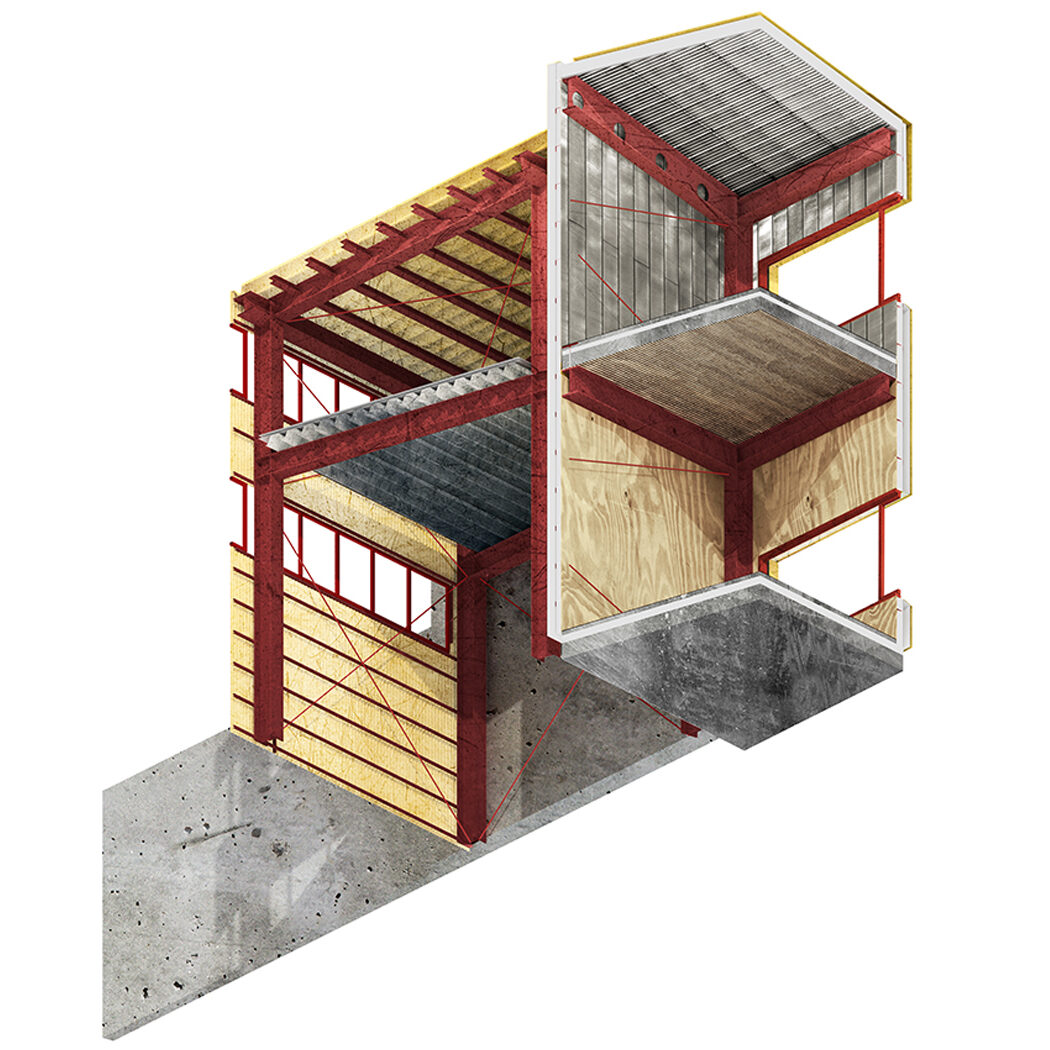 Materiality
Analyzing the existing structures and spaces it becomes apparent that, often in a self-made way, architecture adjust its shape, color and scale to the outdoor squares. Spaces in between the buildings are something perceived as a whole, contrary to objects (buildings), therefore architecture follows them, not the other way around.
In the project proposal facades of the new buildings respond to their surrounding changing their shape and materiality. The interiors of the workshop buildings resemble exterior of the project: the division between fixed elements (outdoor spaces, structure) and the flexible parts (partitions, cladding) is clearly stated.
Interiors' richness of the materials contribute to the idea of the collage, where the individual character of the elements is displayed. Structure cannot be changed unlike partition walls and therefore it is visible and emphasized.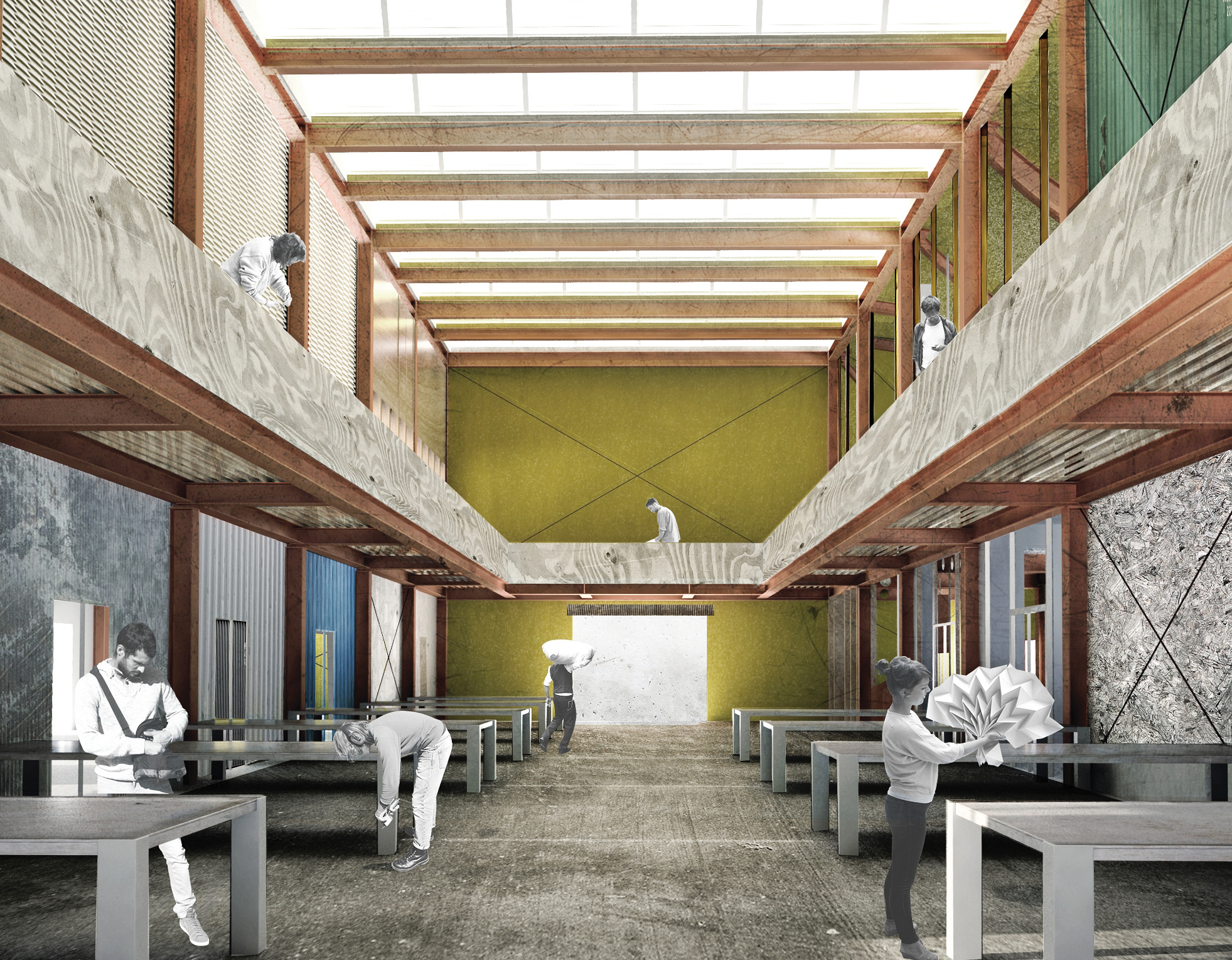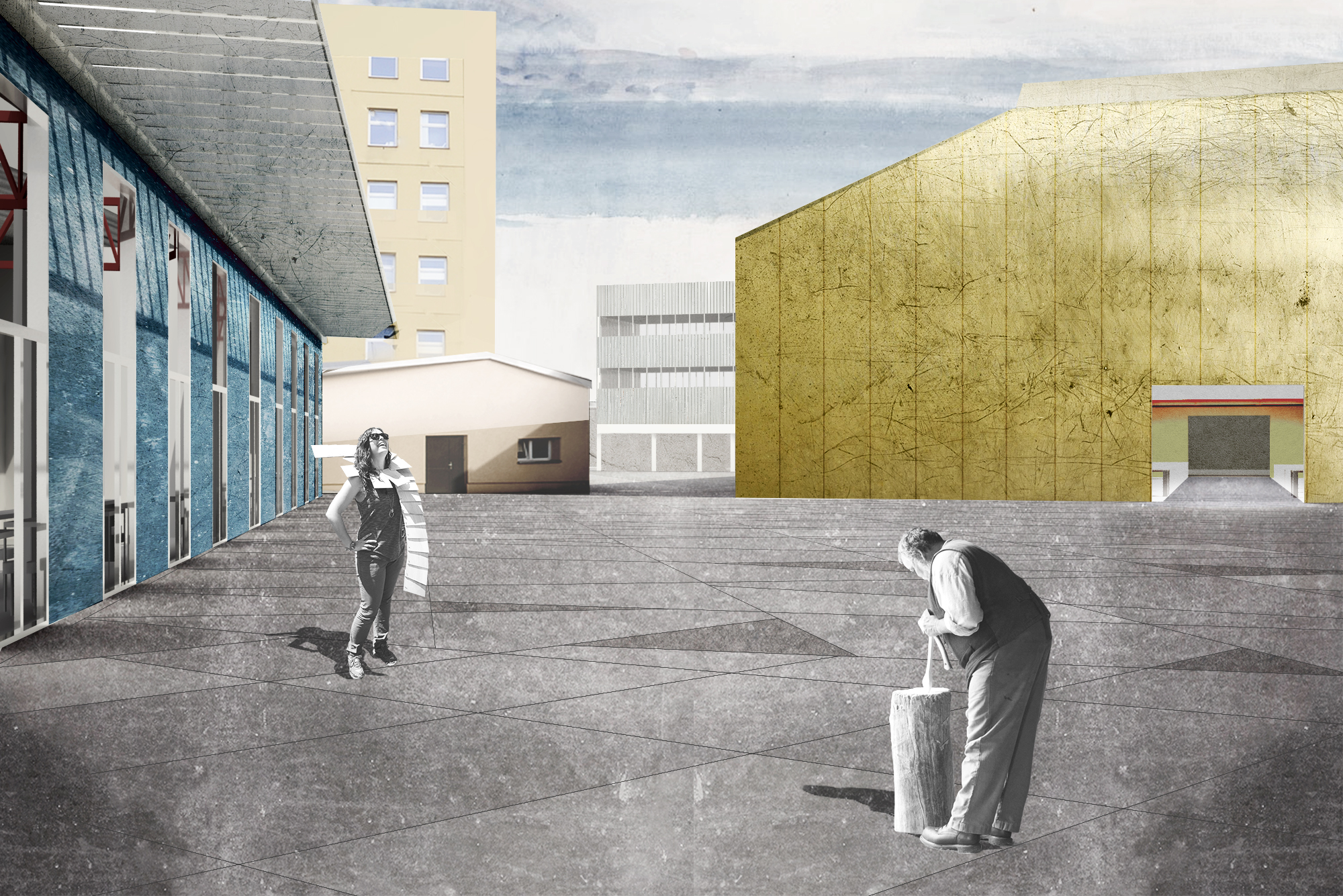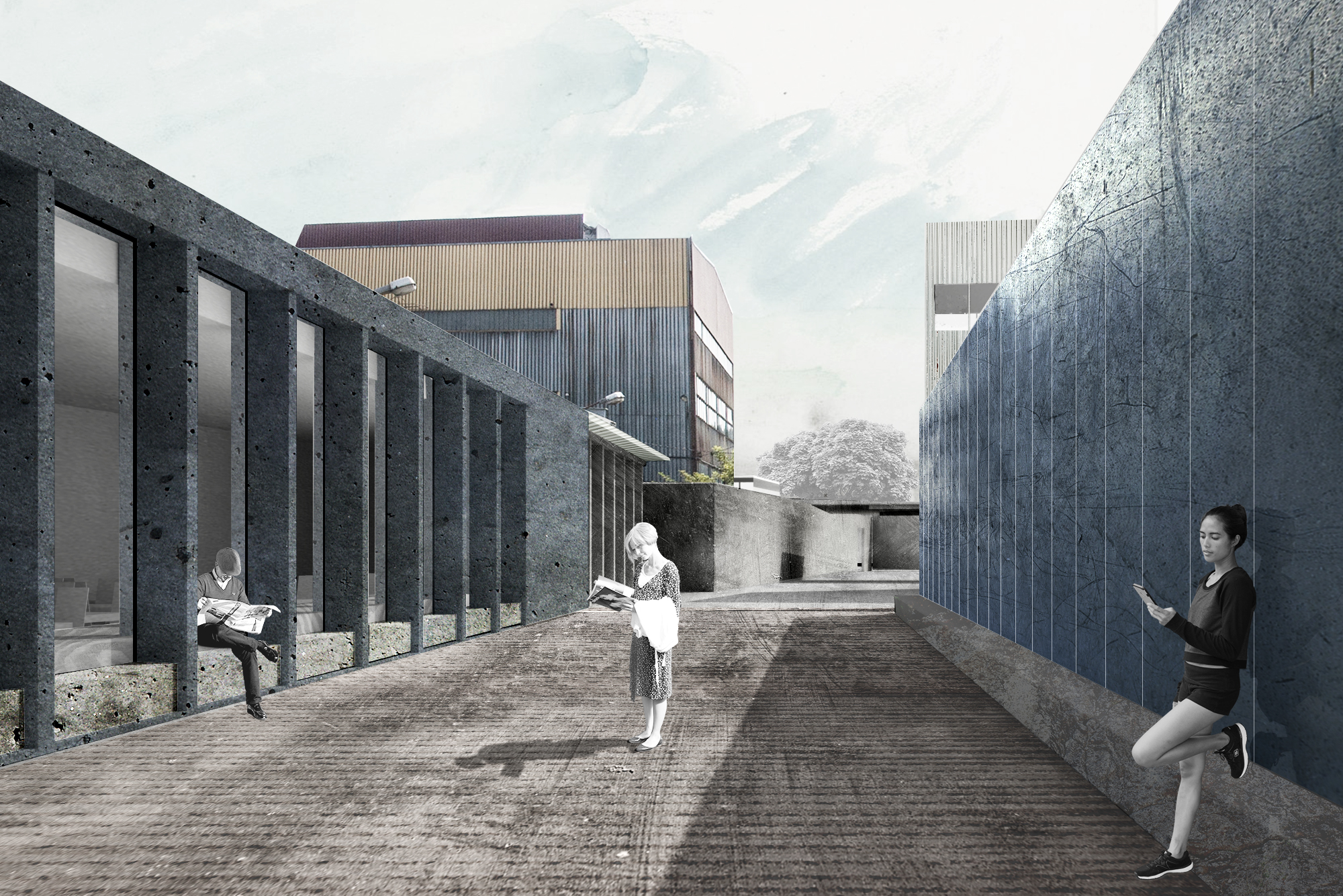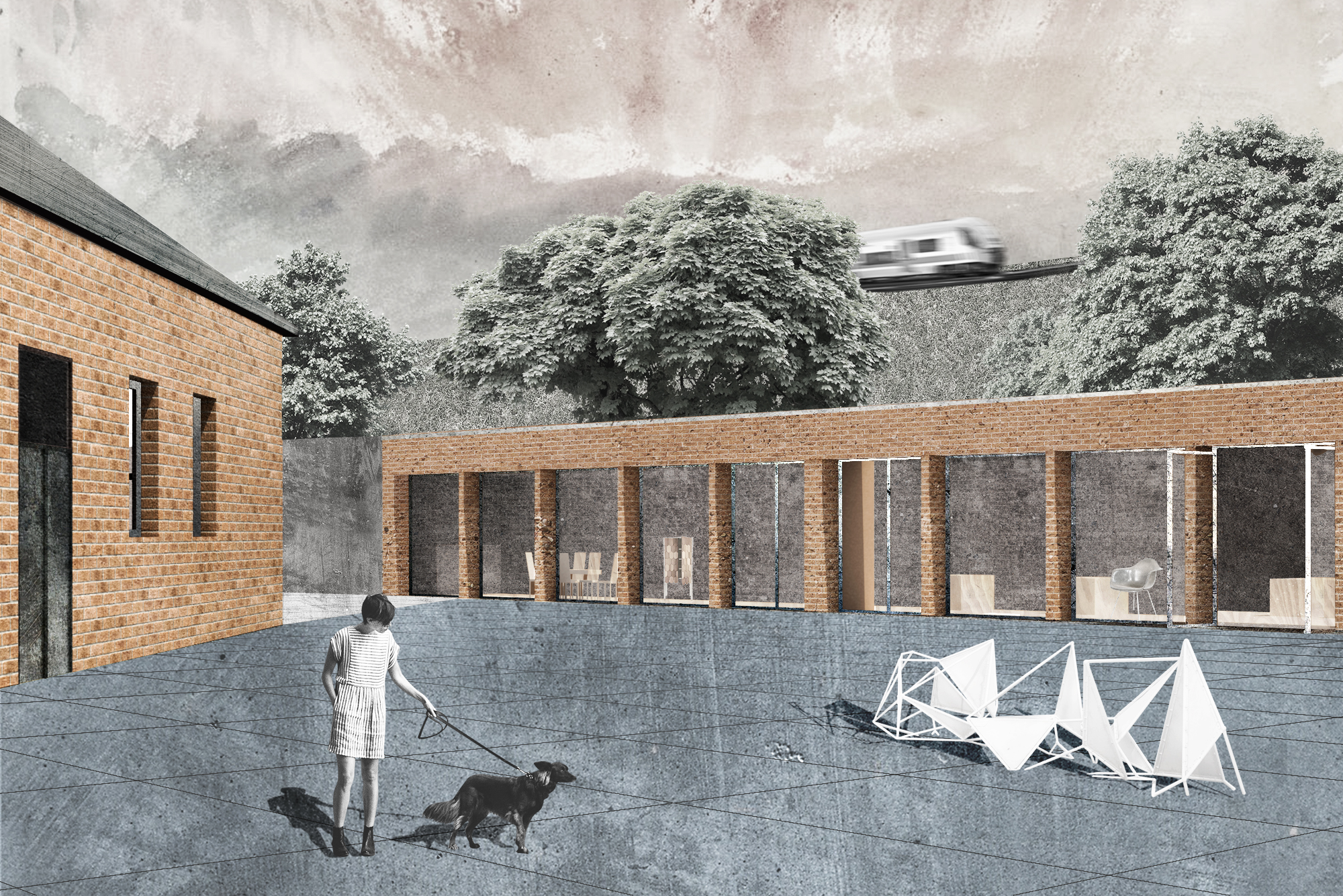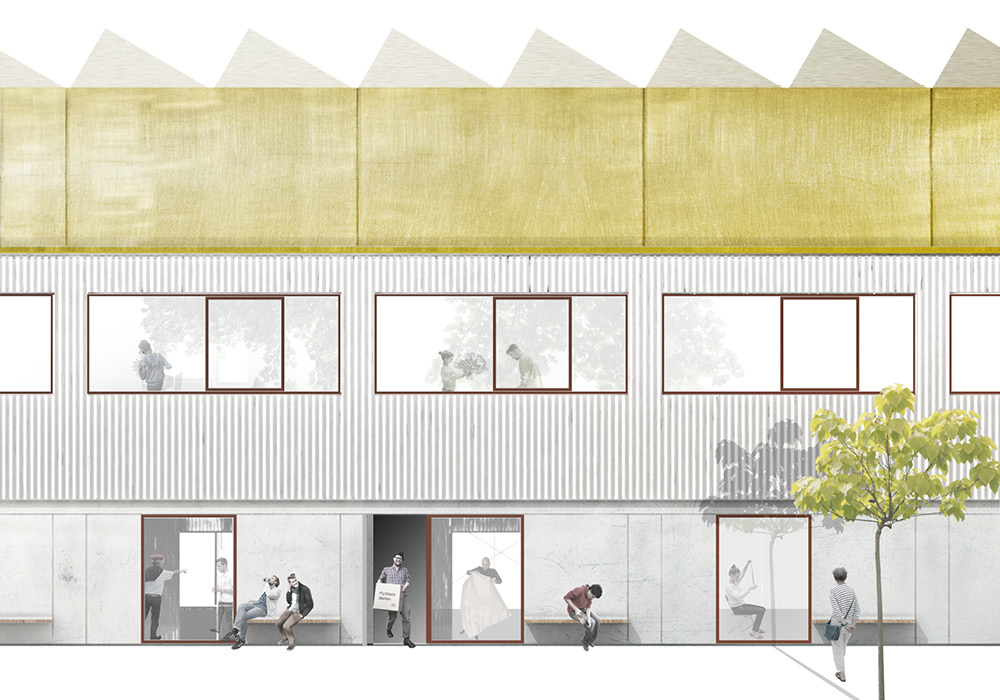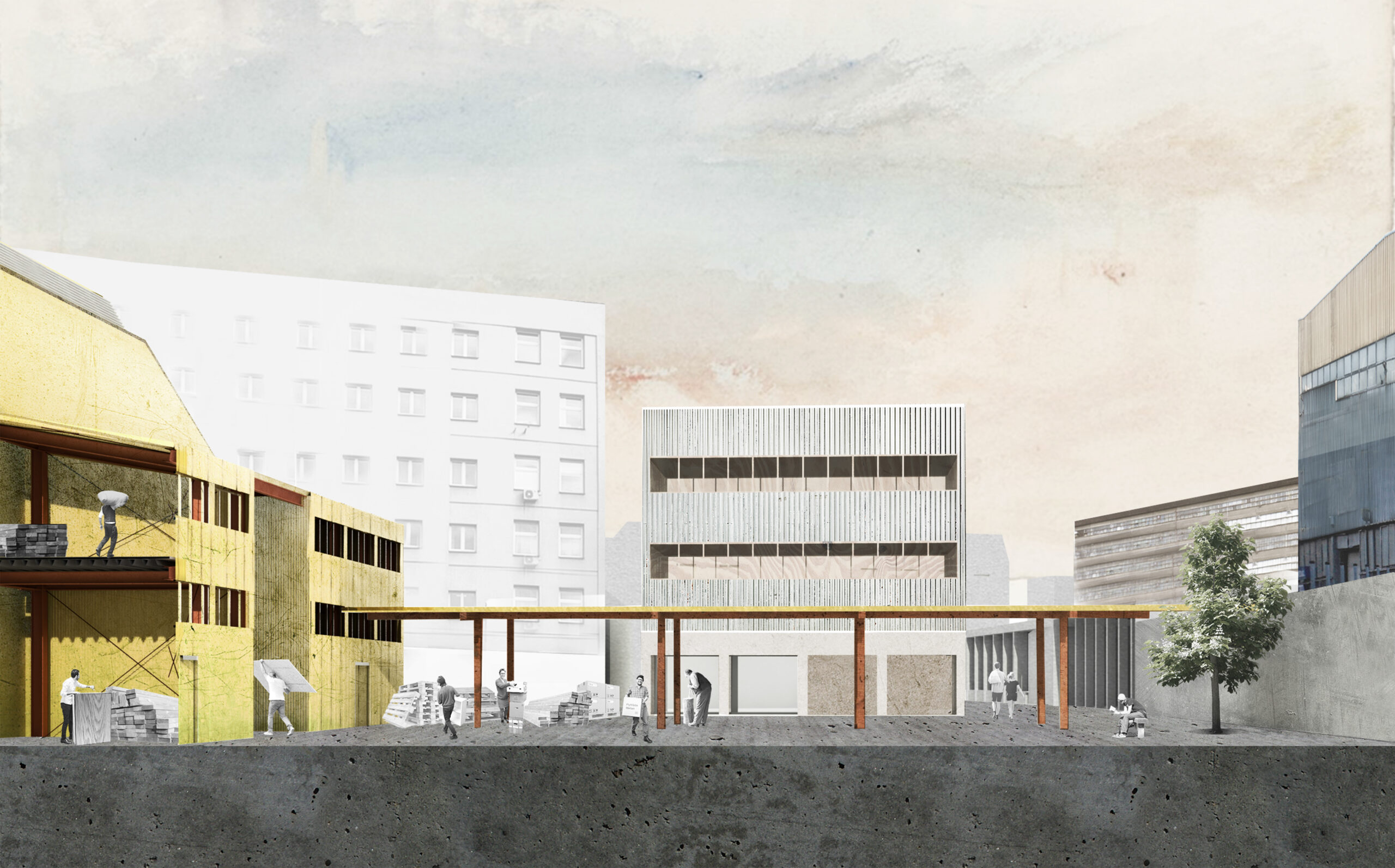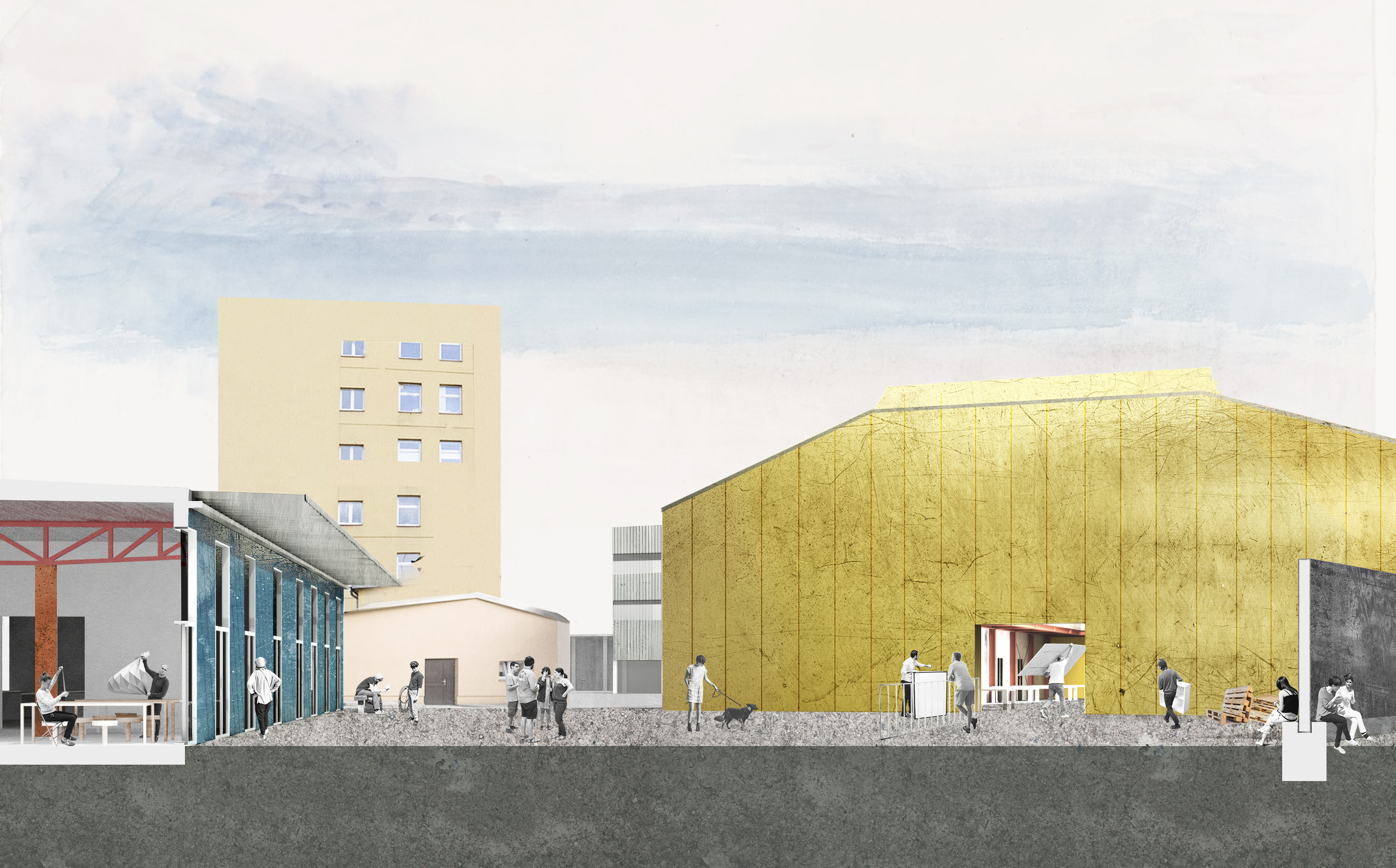 storage_sectionperspective