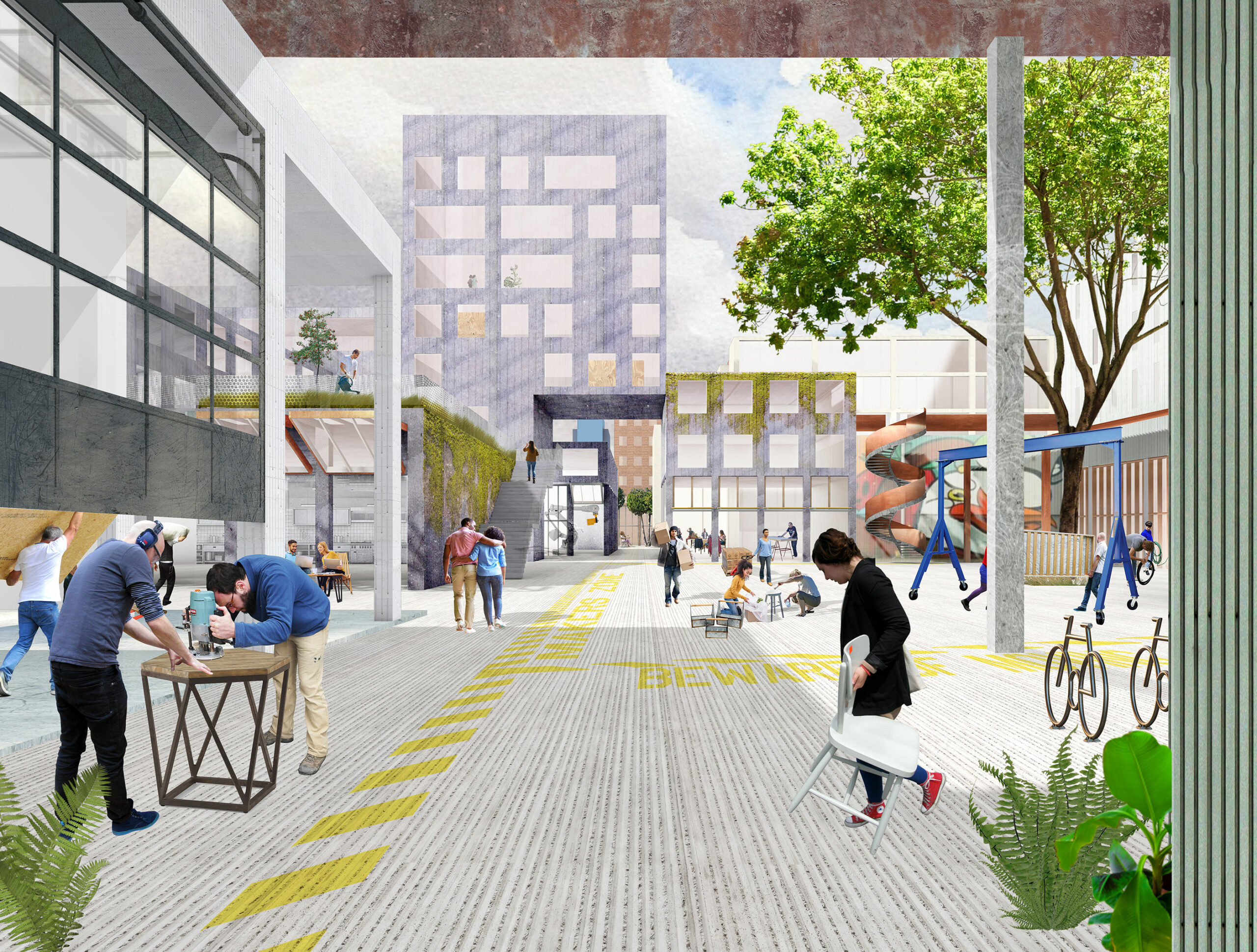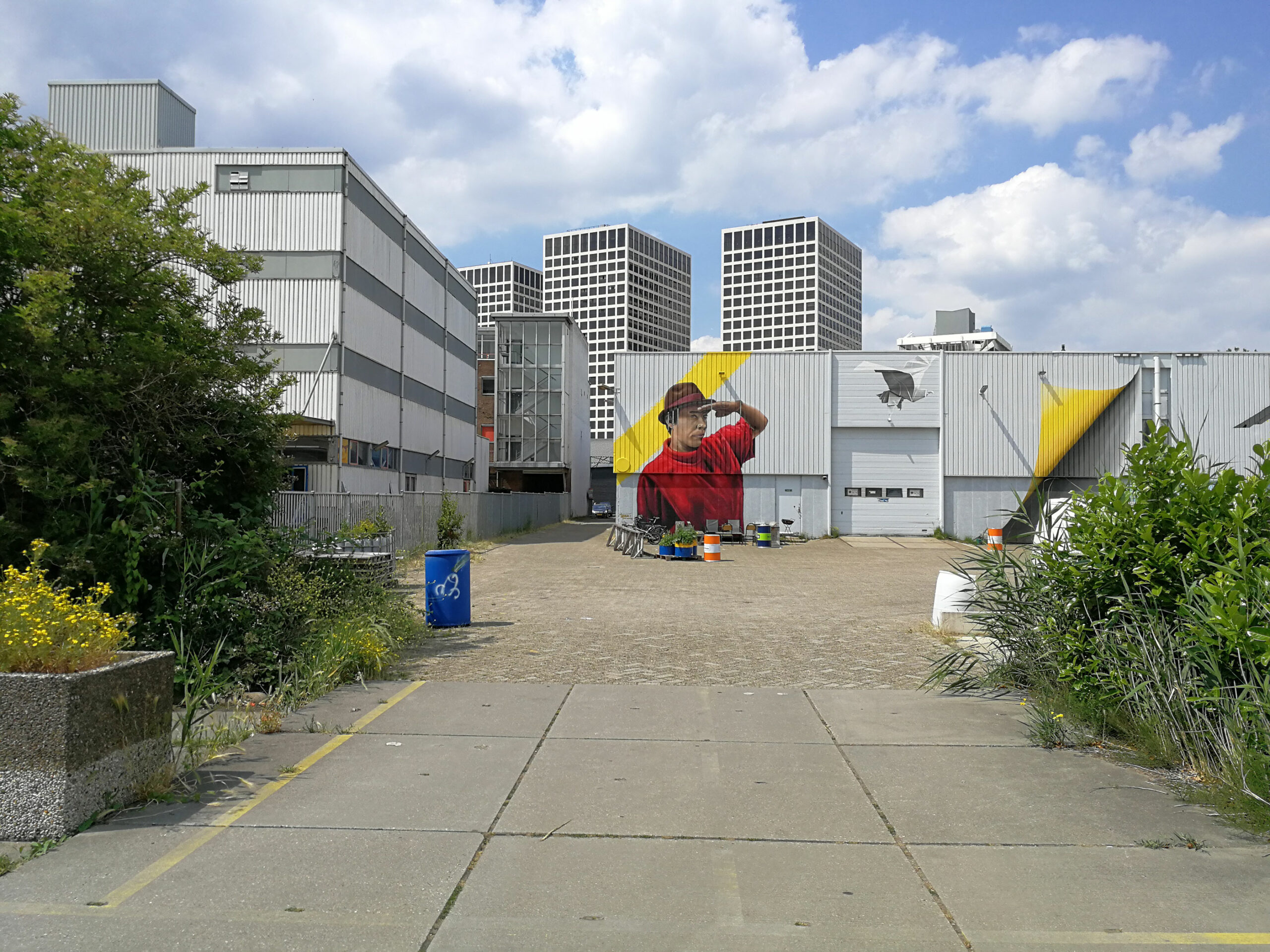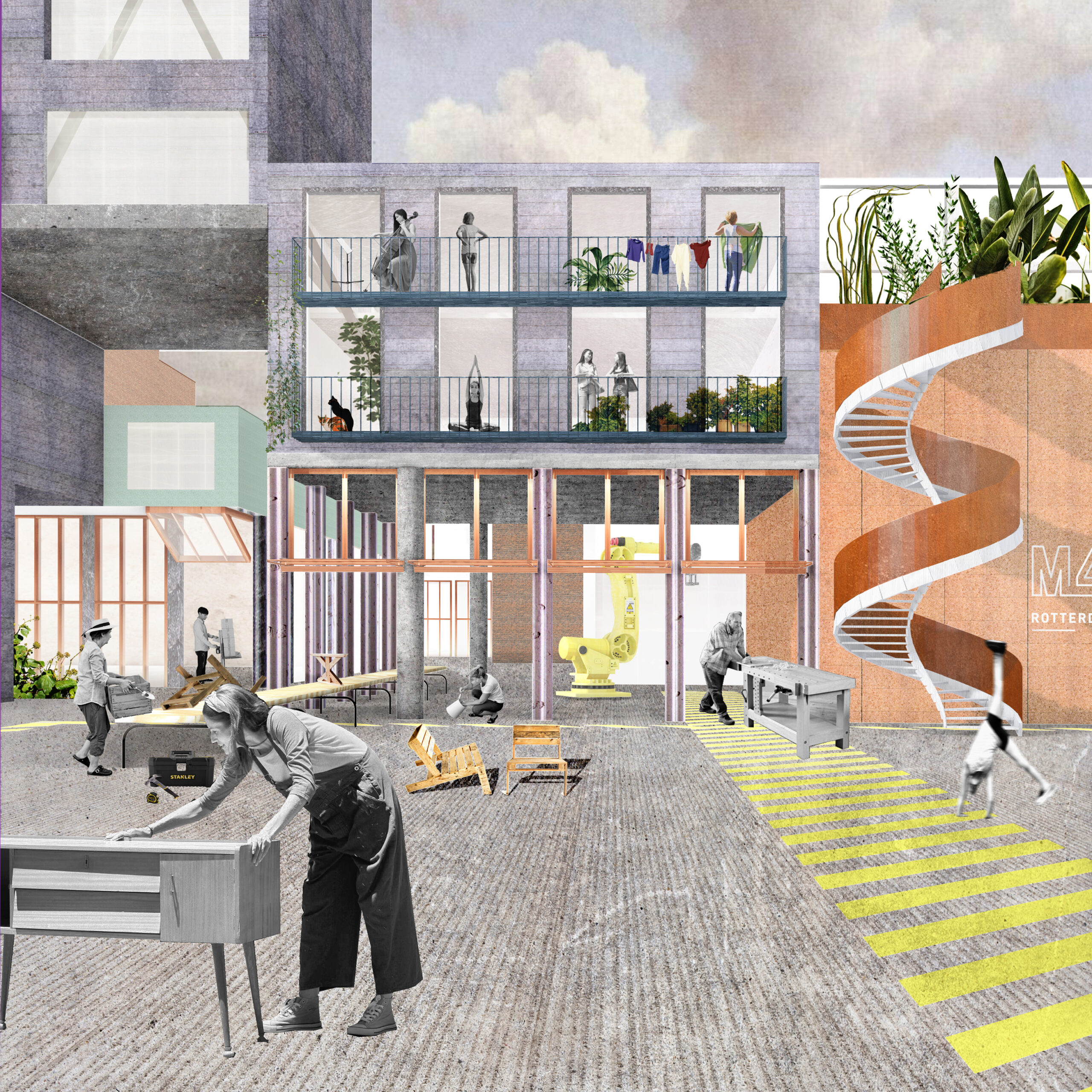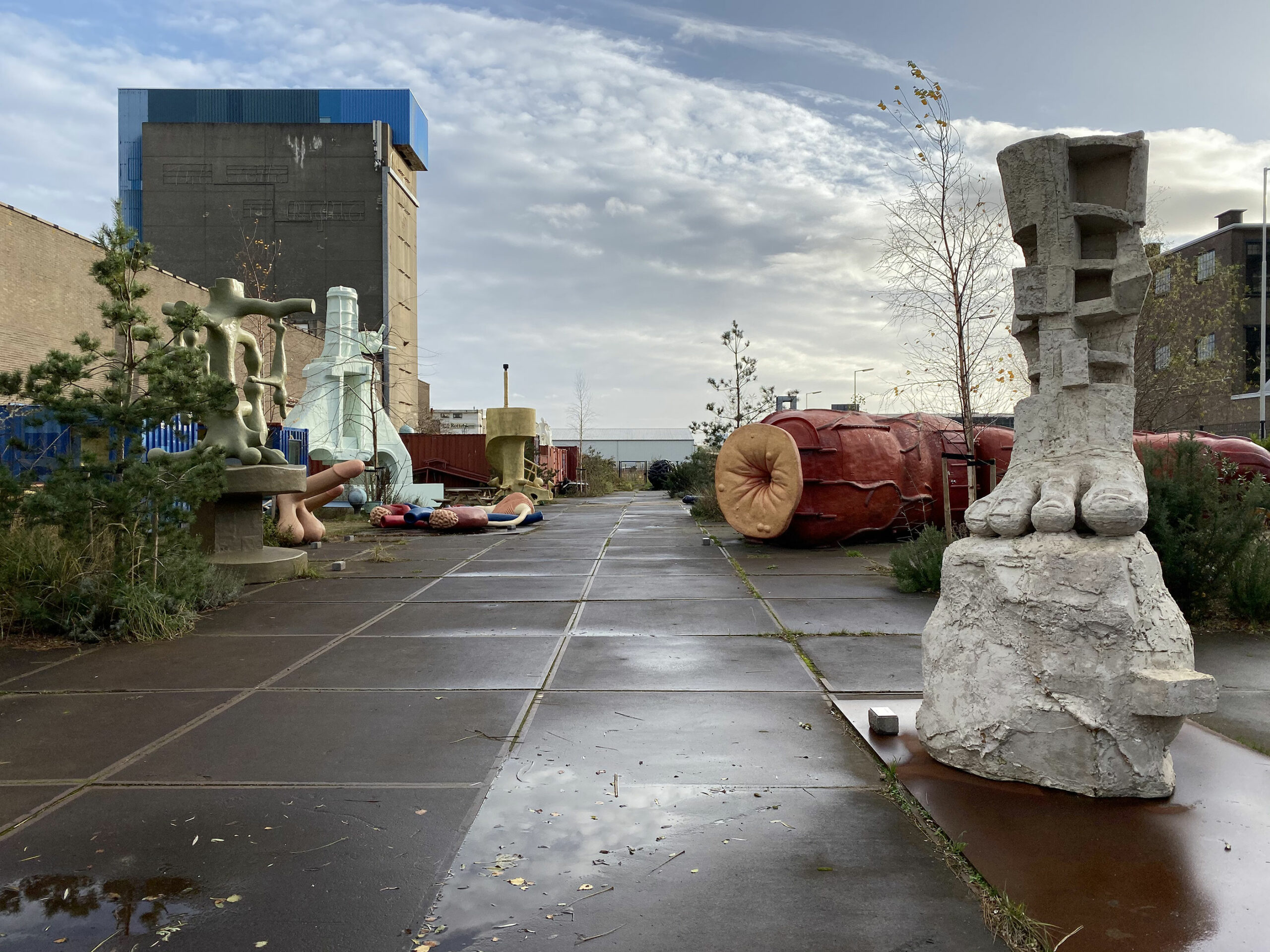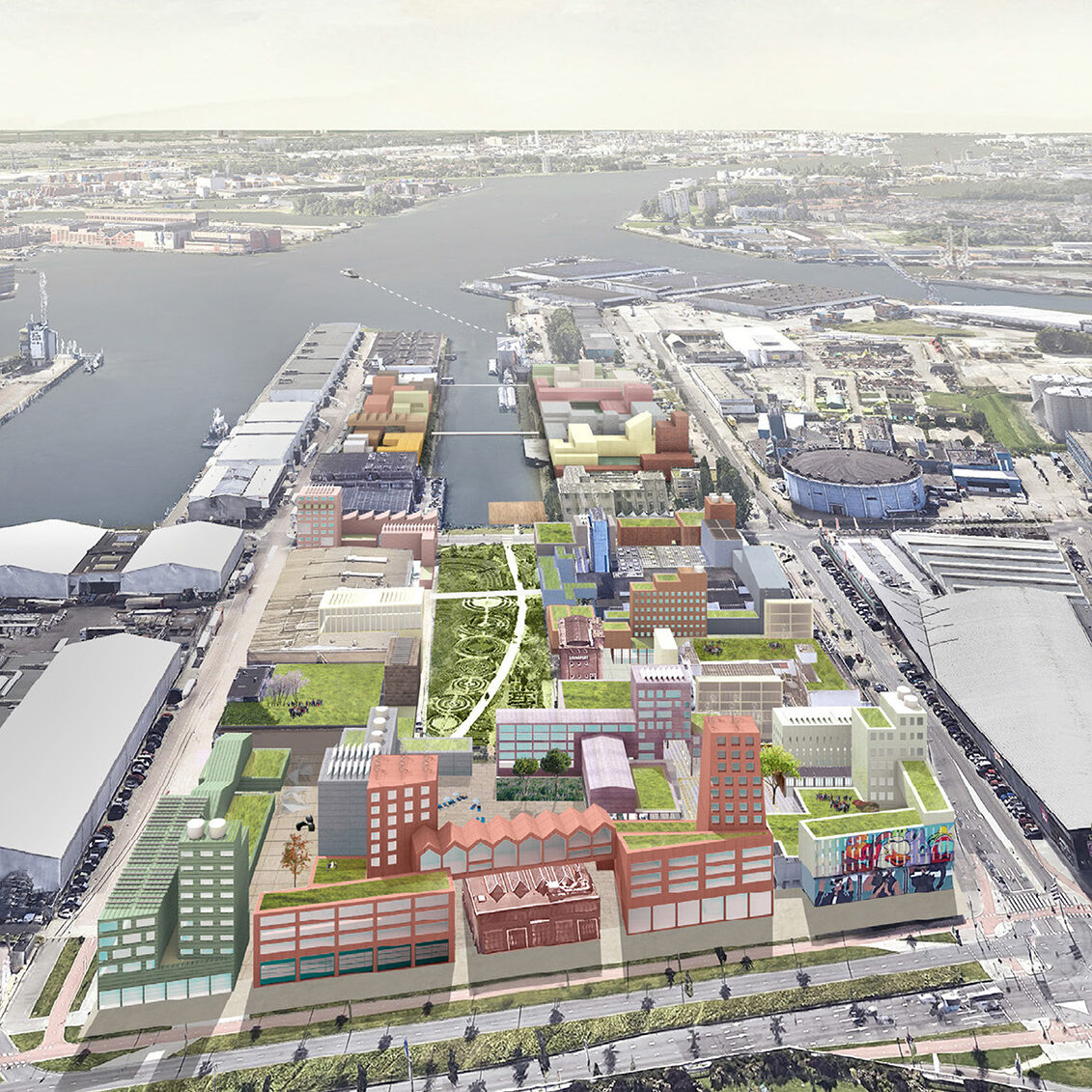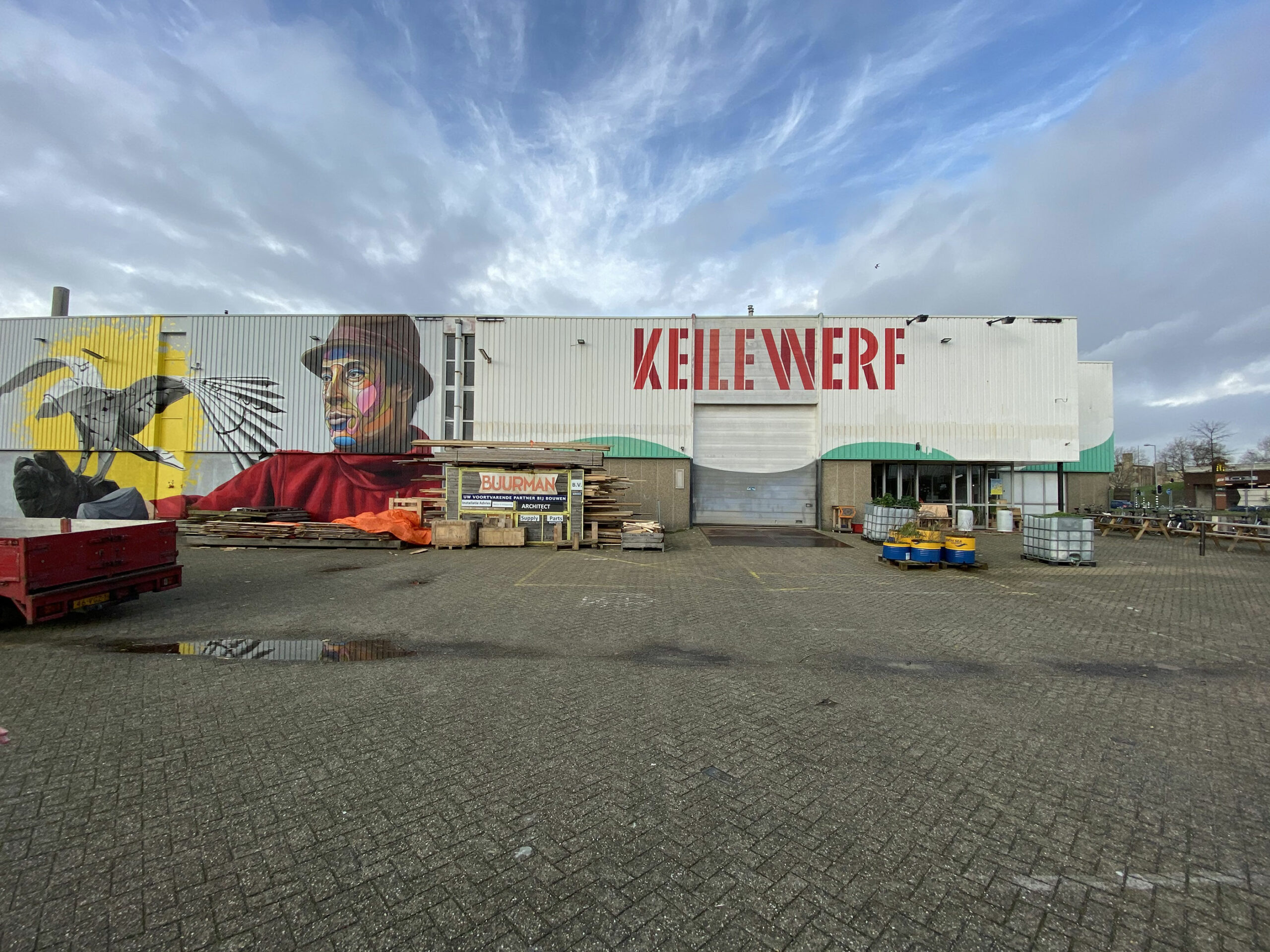 Maker's Maze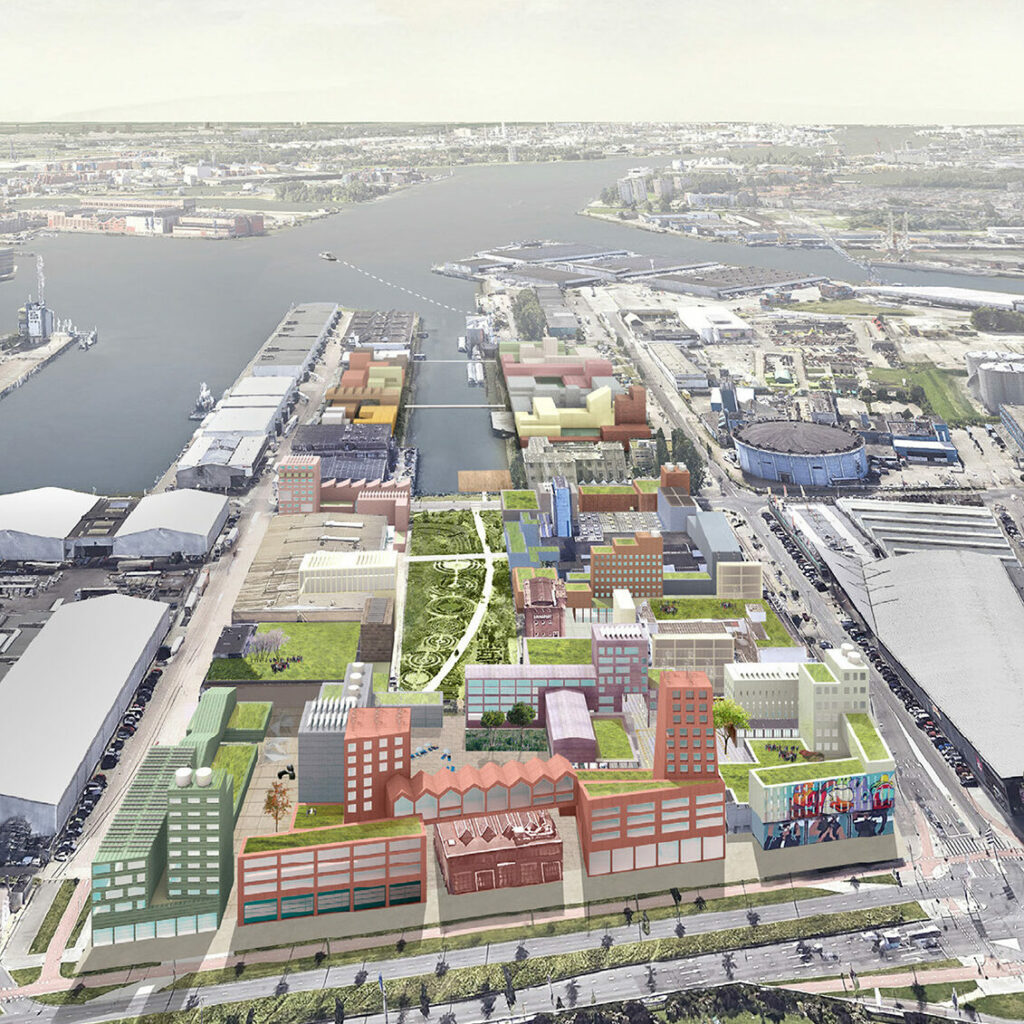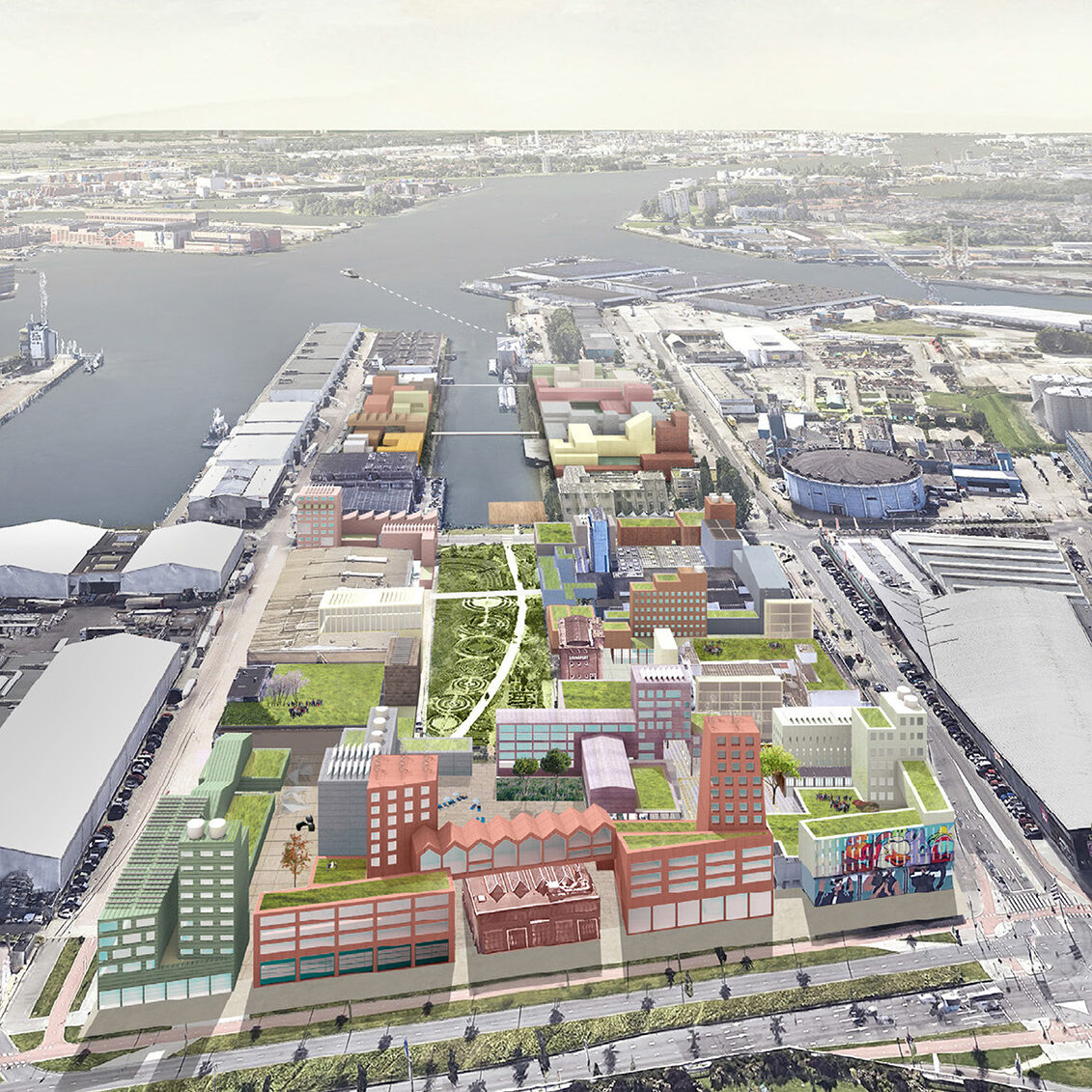 Makers' Maze is a design proposal for the Vierhavensblok site in the post-industrial Merwe-Vierhavens (M4H) part of Rotterdam. The project takes into account various scales: from the urban area to the building block and introduces one integrated vision for the future development. On the ground floor we propose a maze of pathways and alleys around fine-grained buildings surrounding the green heart — Voedseltuin garden. Added architecture consists of a series of mixed-use clusters with spaces for workshops, housing, art and more. New typologies introduce a dense mix of various functions and multi-level shared outdoor spaces.
Maker's Maze project was awarded 1st prize in an international competition Europan 15 in 2019. Since then Studio Iza Słodka together with office Dividual developed the proposal further in collaboration with Gemeente Rotterdam and AIR Rotterdam. Makers' Maze project is part of the ongoing research about mixing production and living in modern cities. In 2022 we will launch a design and research studio at Rotterdamse Academie van Bouwkunst to further investigate this topic.
Award: 1st prize
Date: 2019
Status: Ongoing
Competition phase collaborators:
Andrea Bit
Erica Chladová
Maciej Wieczorkowski

Existing qualities
The choice of the Europan site was motivated by our ongoing fascination with post-industrial locations and informal urban spaces. This Rotterdam location became an opportunity to continue the prior research about the role of manufacturing in the modern cities and an attempt to design an authentic party of Rotterdam, rooted in its context and its history. The biggest inspiration for design were existing characteristics and identity of the site.
The charm of the Vierhavensblok is its informal character where one finds the unexpected around each corner and where chance encounters breed new collaborations. Inspired by these qualities we proposed a series of interlocking building clusters organized around a network of passages, streets and squares, creating a unified, resilient, and intriguing urban scheme. The ambition was to build on the present sense of community and self-initiative by leaving enough room for organic growth and adaptation.
In Makers' Maze architecture is reconnected with the economic, social and political realities of the contemporary city by offering a flexible method rather than a rigid design. The goal was to create new conditions for creativity, circularity, interaction and sharing while preserving the existing character.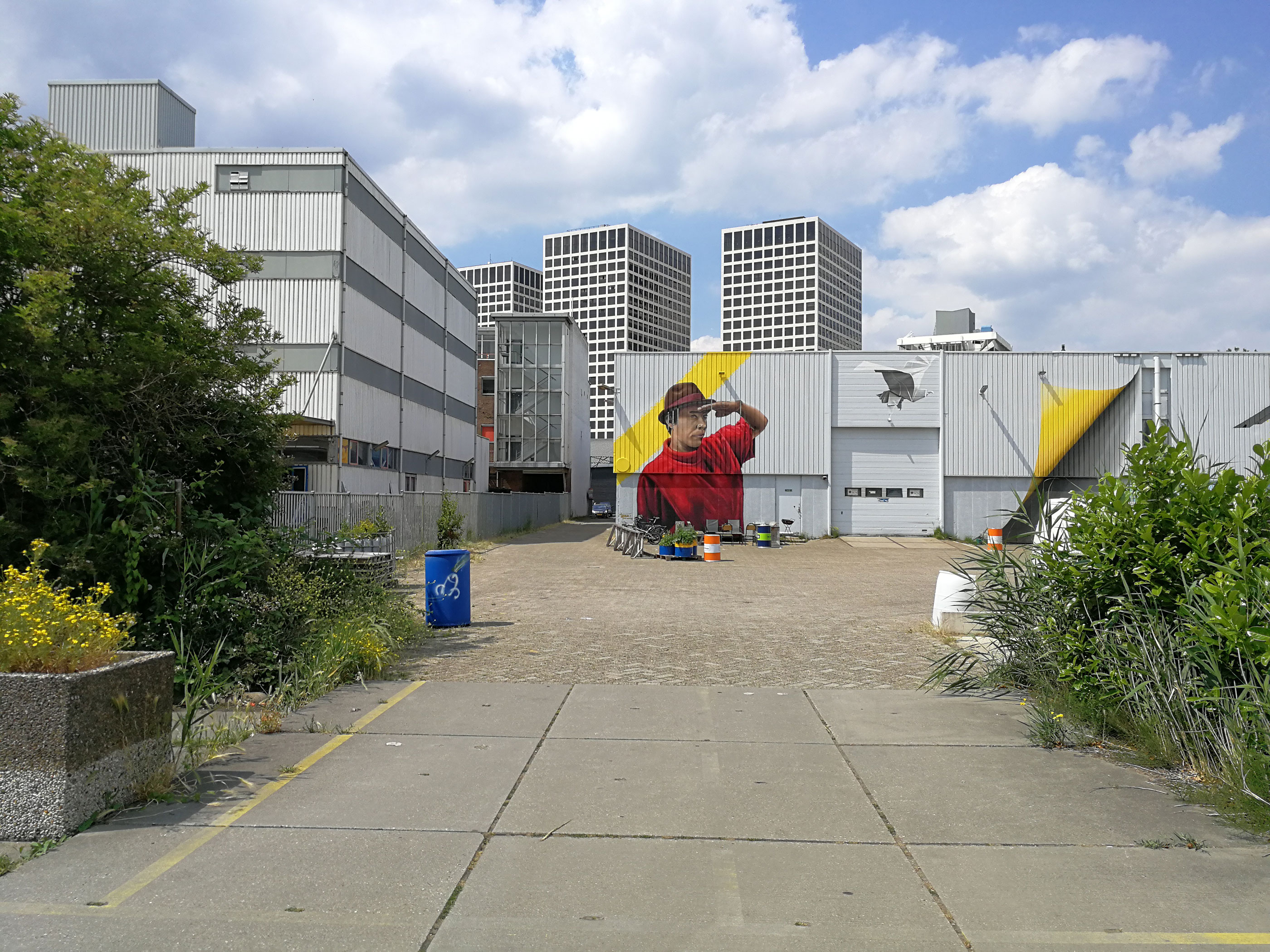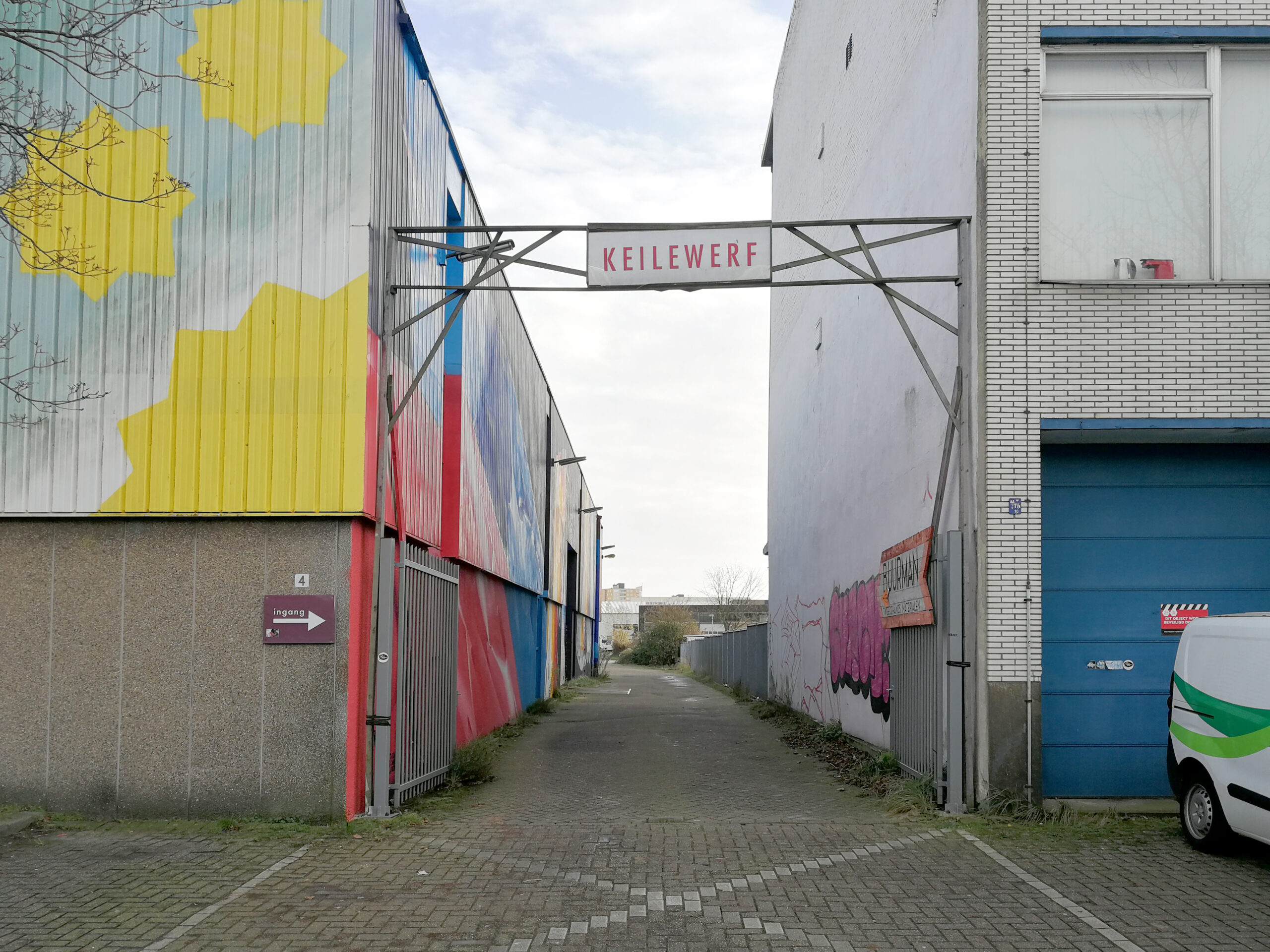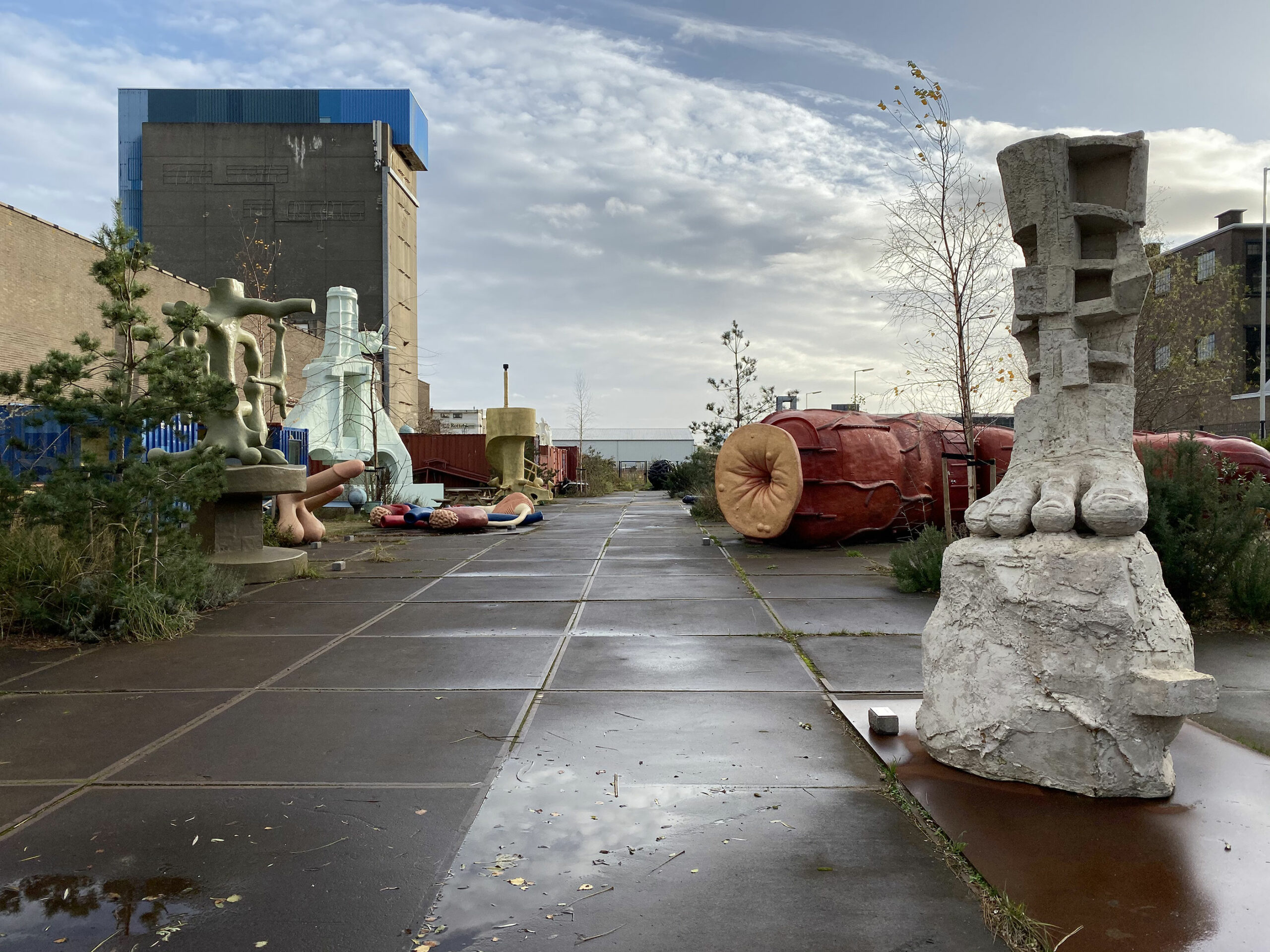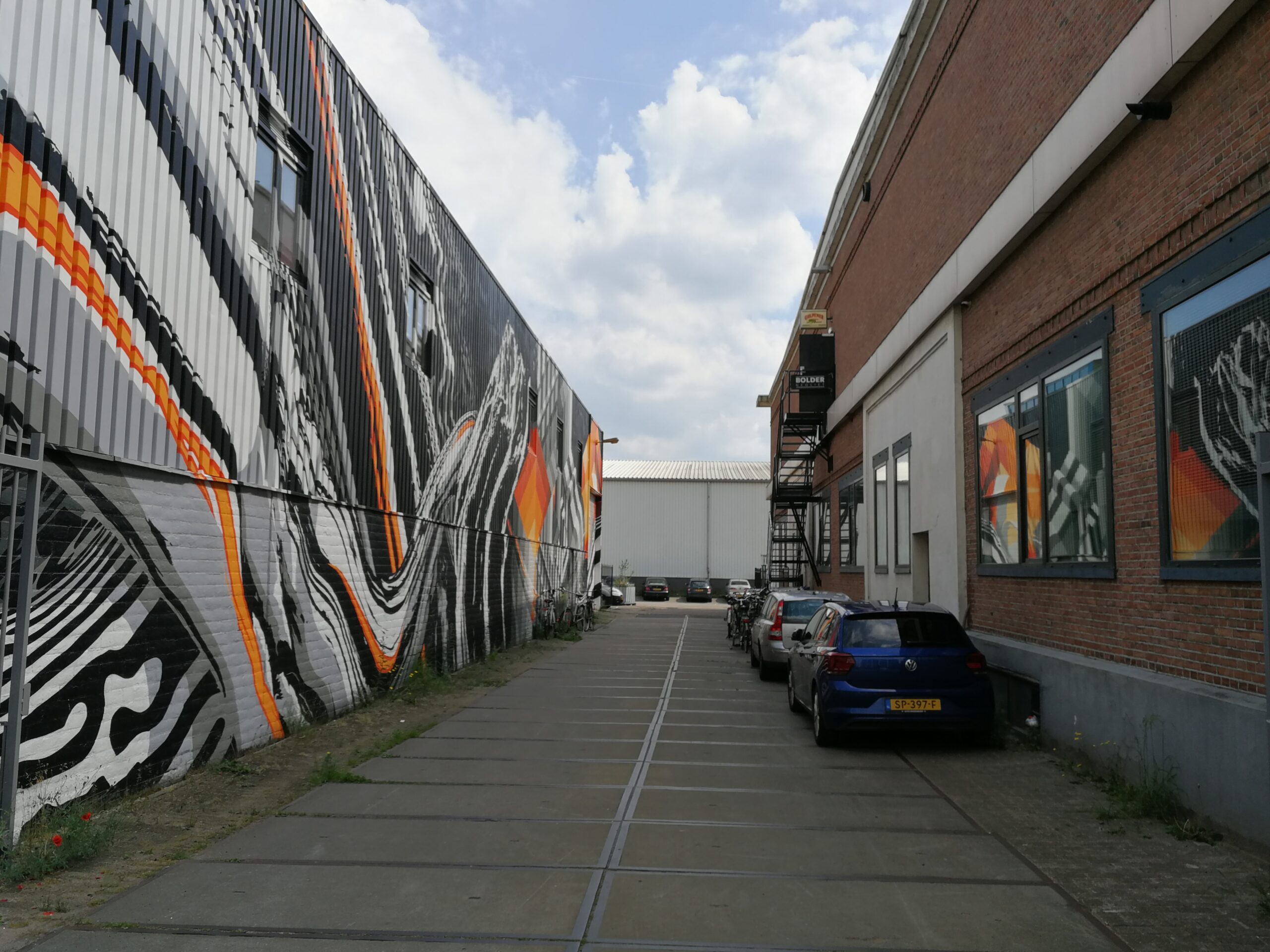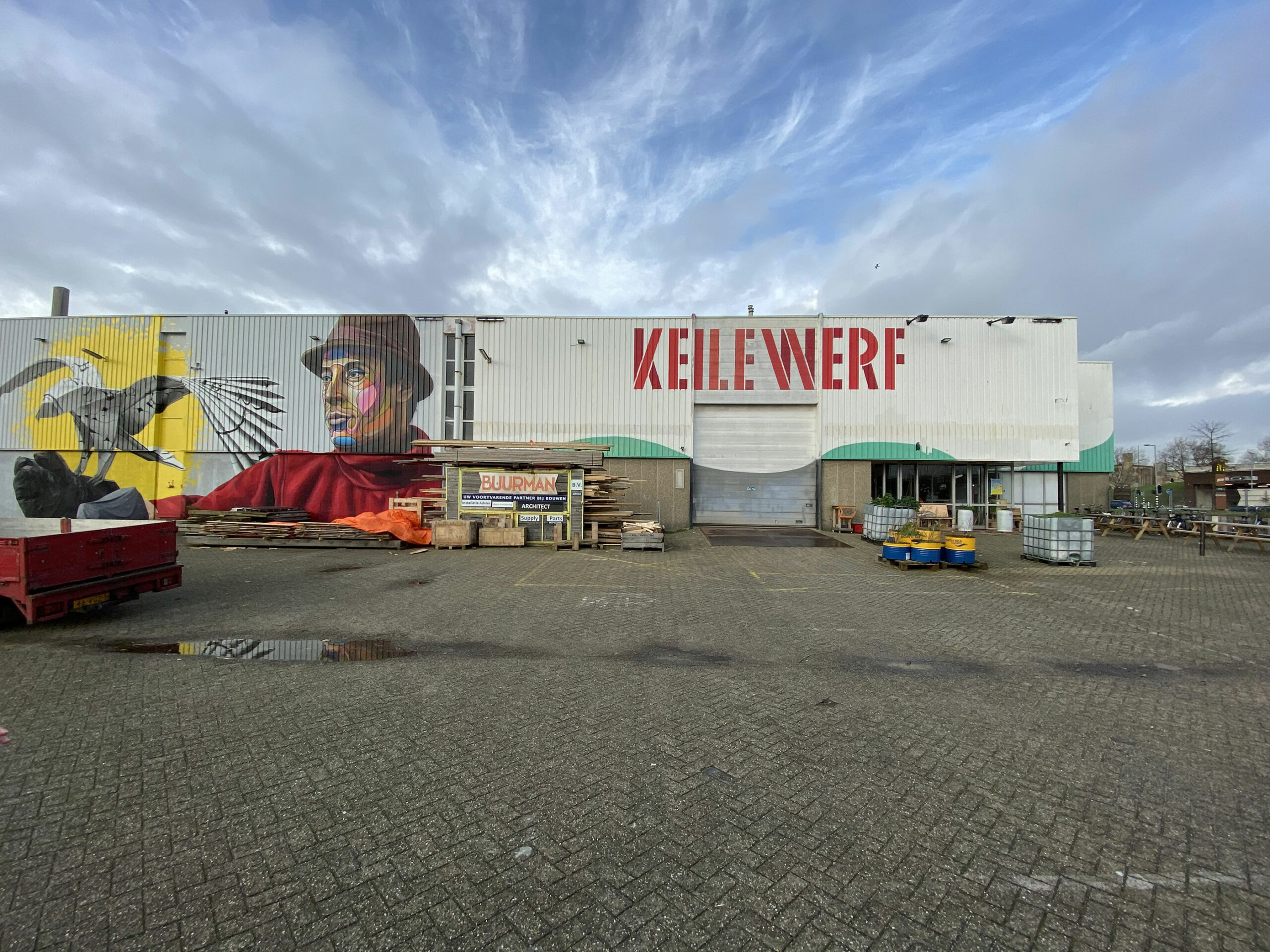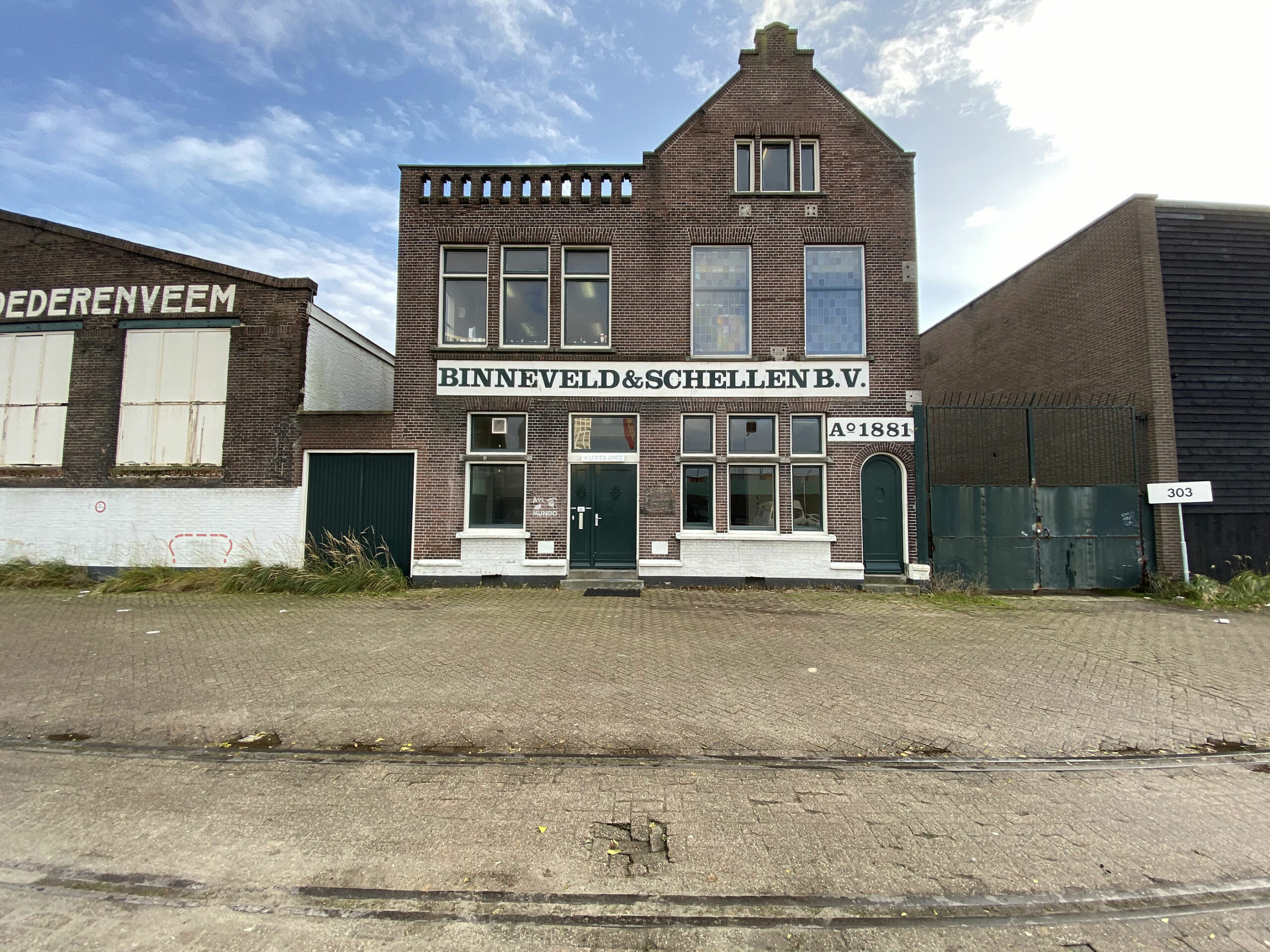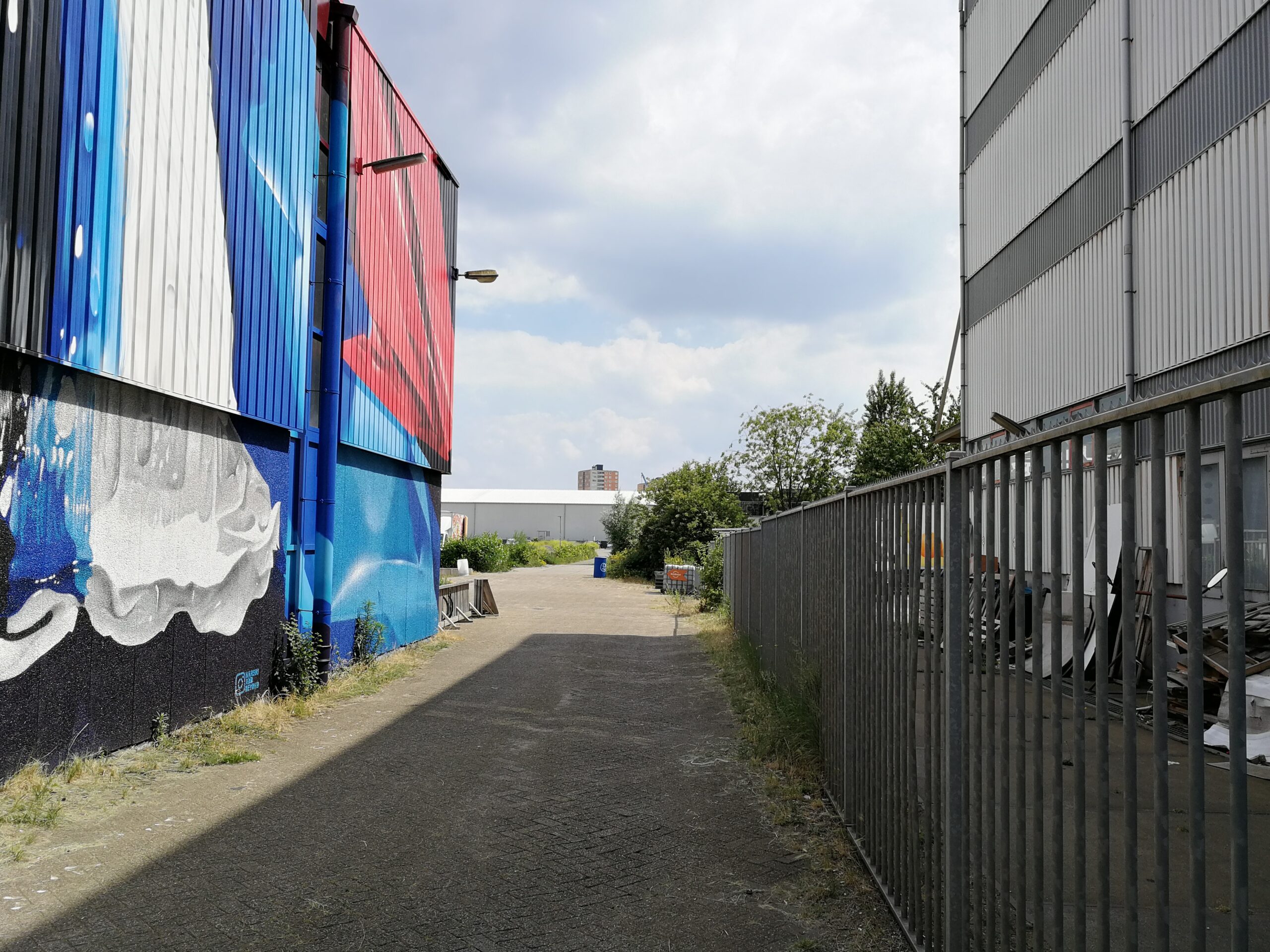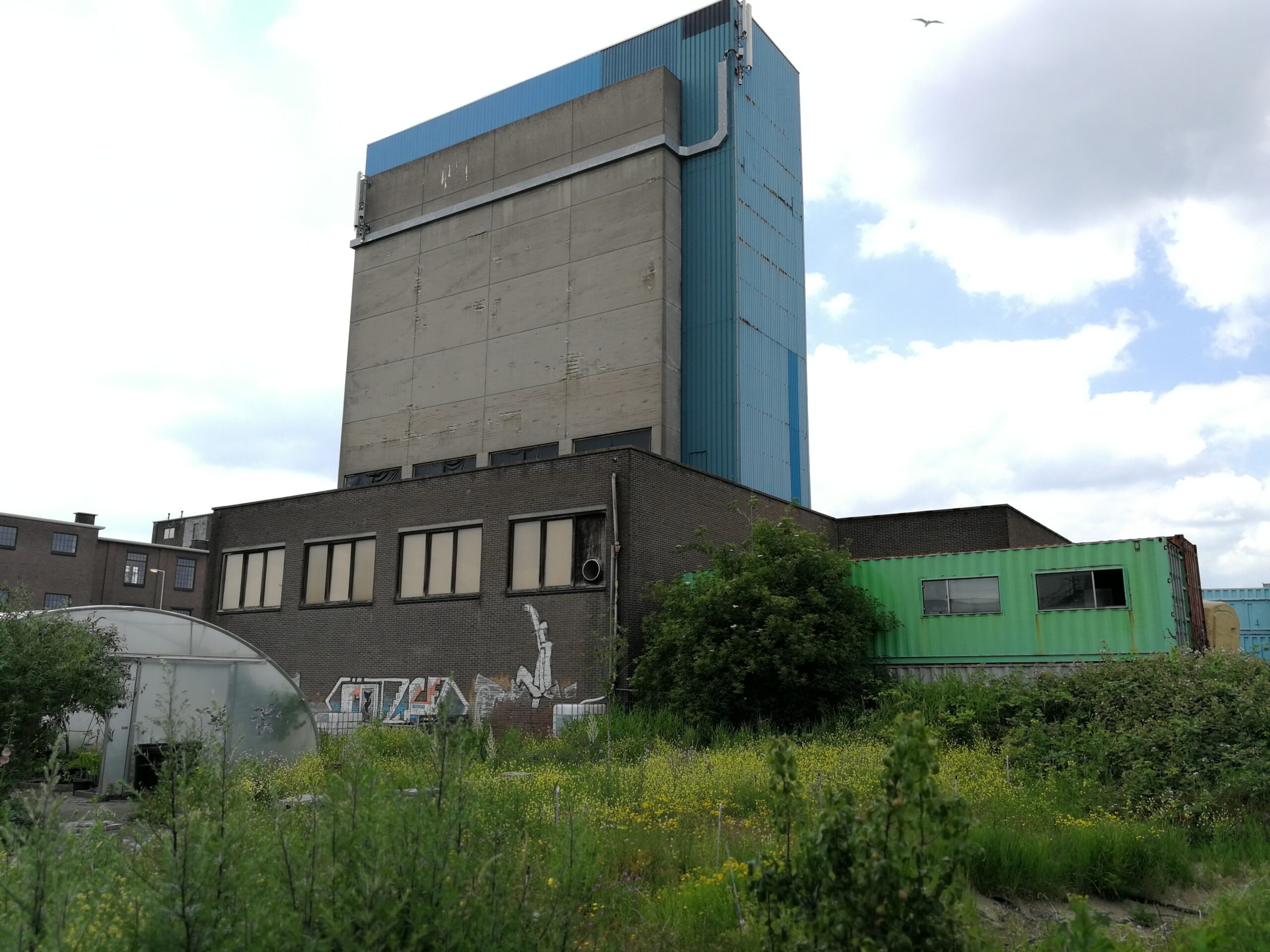 Network of alleys and squares
In Vierhavensblok affordable, flexible warehouses are ready to use while outdoor spaces support the buildings' functions by providing enough room for storage and delivery, so needed for the makers. Striking emptiness on the site is juxtaposed with few existing buildings. It takes a while to discover all the narrow passages, workyards, and alleys hidden behind or nestled in between long facades, sheds and fences.
While not yet easily accessible, these features have great potential to become an intriguing piece of the city. These existing urban qualities are explored and aggregated, creating a base for new developments. By cutting through warehouses, the scale is changed from industrial to urban, allowing new connections and entrances and promoting a walkable human scale.
The outdoor areas are well defined and create an interconnected network: the Makers' Maze. Courtyards, streets and rooftops are hidden from the outside as they organize the new public interior – a space that encourages creativity, productivity and focus.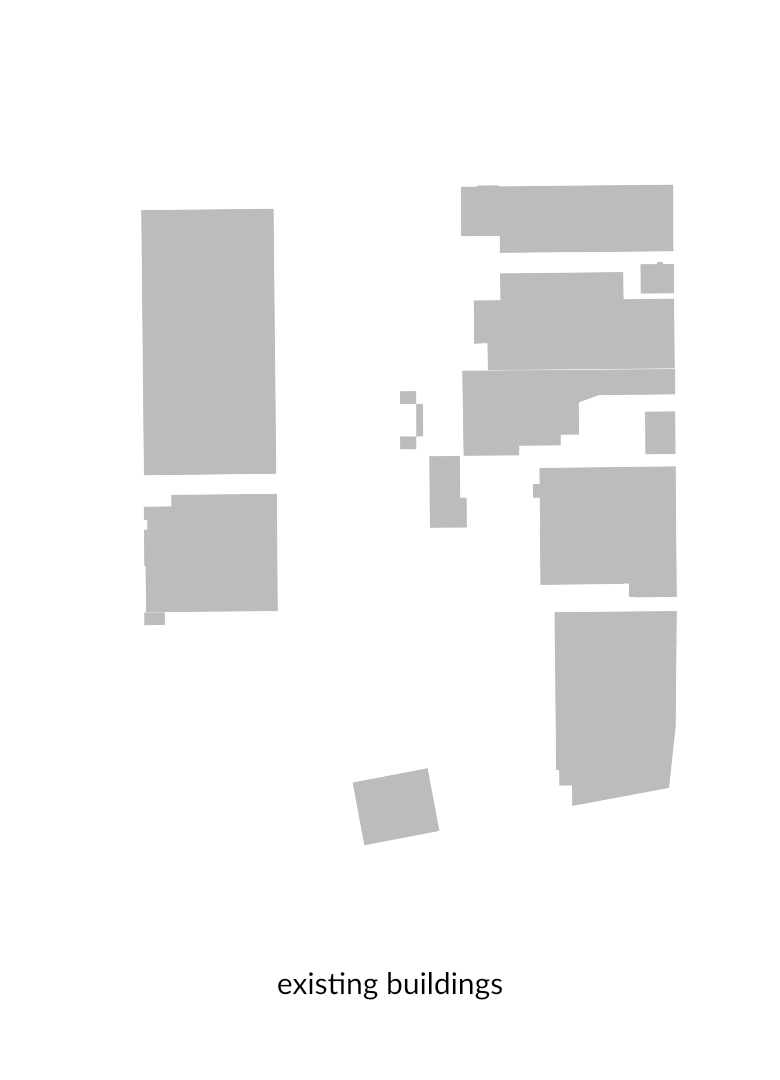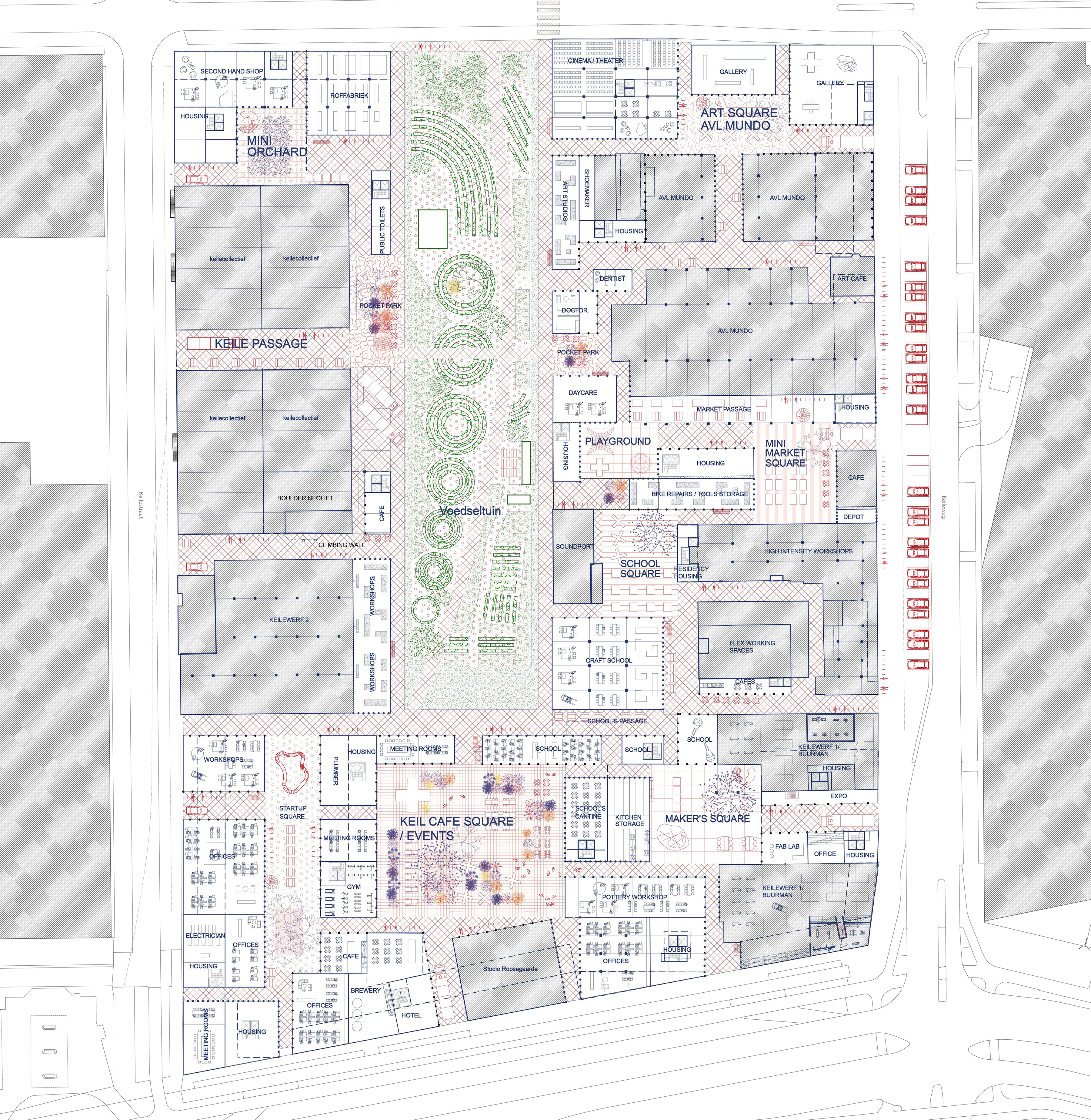 Space defining clusters
The streets and squares of the masterplan are defined by the surrounding architectural volumes, both new and existing. Learning from the buildings on the site the proposed architecture doesn't consist of autonomous buildings but interconnected clusters of diverse volumes and functions. Surrounding and defining public spaces, they consist of blocks of different shapes and heights.
Existing workshops are no longer temporary, but rather they become an integral part of the foundation of the plan. New volumes are attached to them or are cantilevered above them. Each cluster has a color / materiality that makes it identifiable within the plan and that is based off the existing building that anchors the cluster. New structures provide access to rooftops with communal gardens and shared functions.
The proposal addresses the urban and architectural scales to reimagine the neighborhood as a resilient machine that accommodates working, living, playing and resting. The programmatic mix is easy to achieve and adjust, because the clusters are developed not in tandem, but one by one, allowing for small adjustments based on market pressures.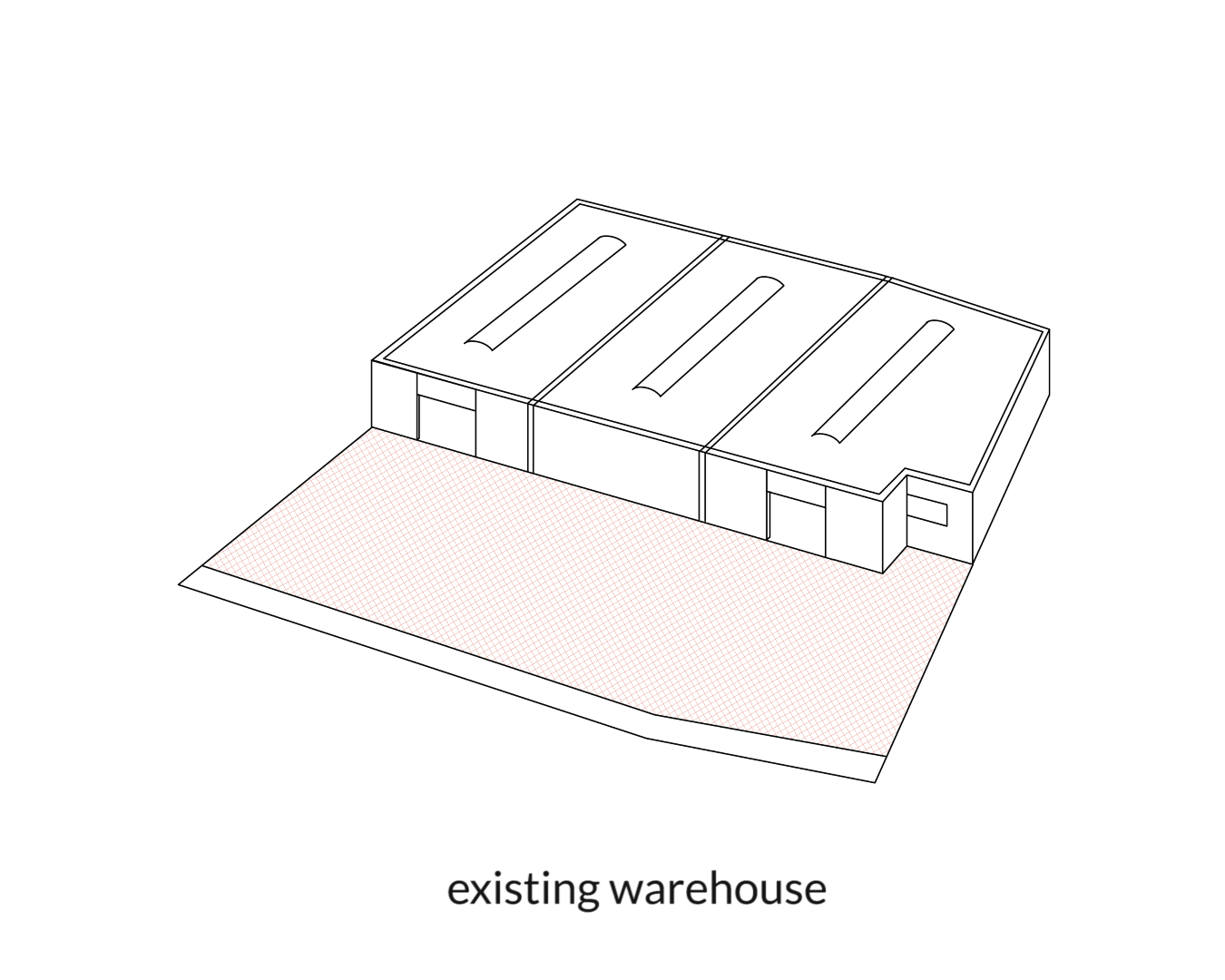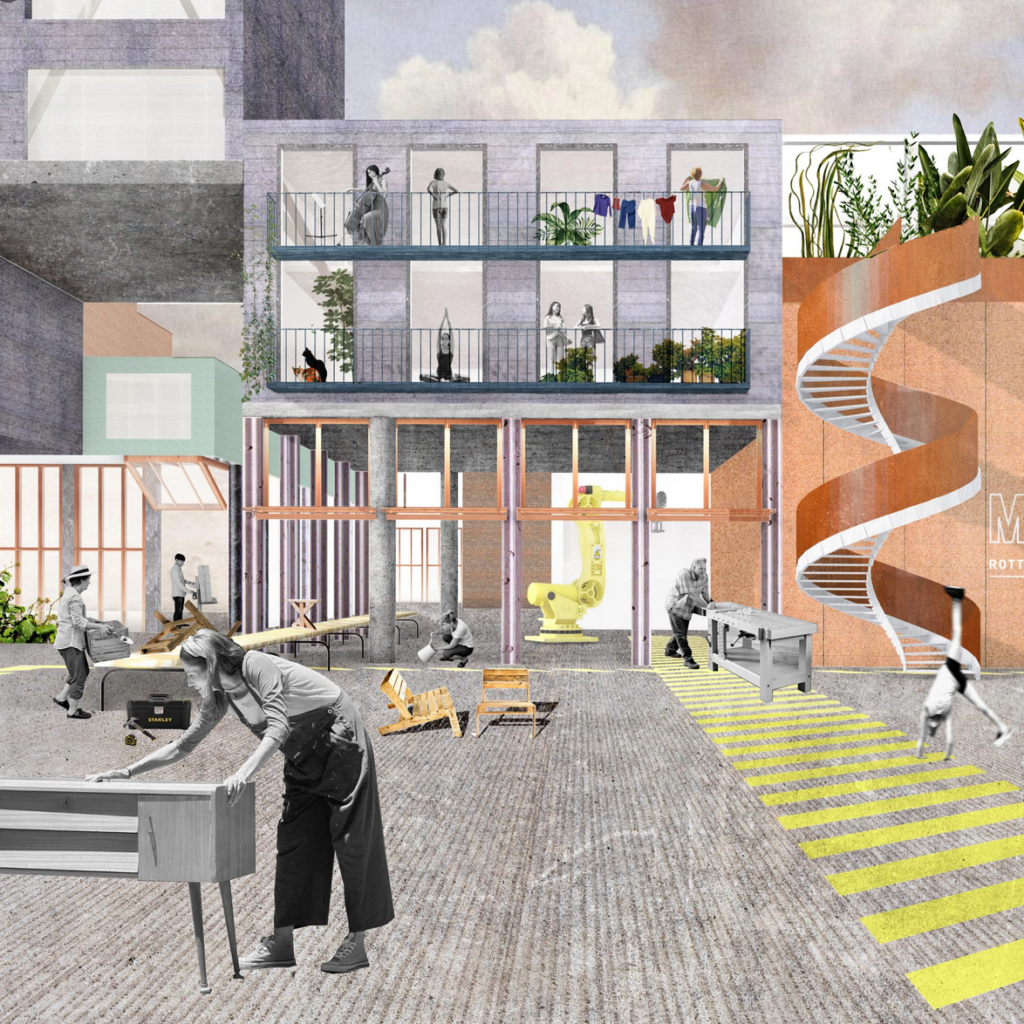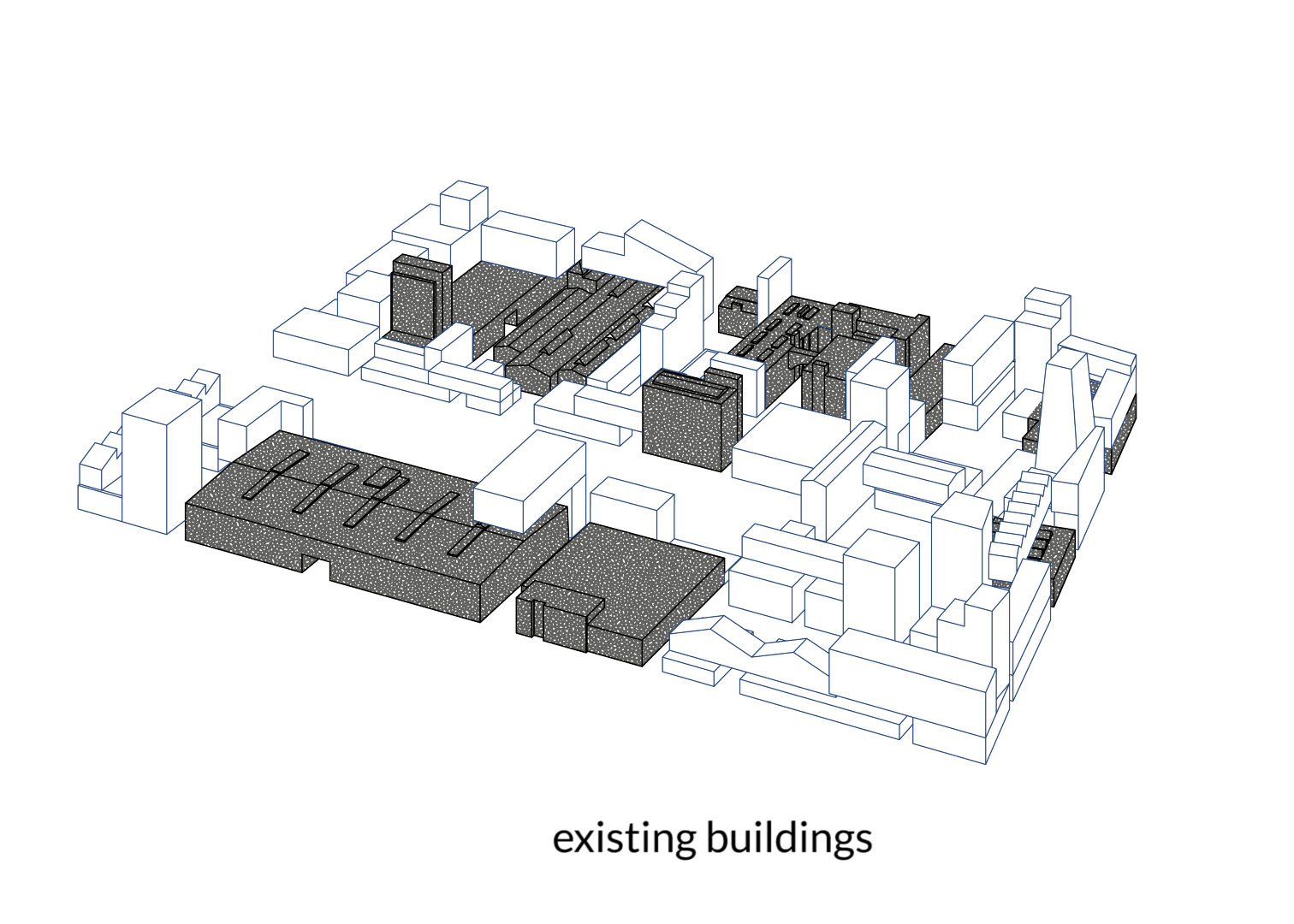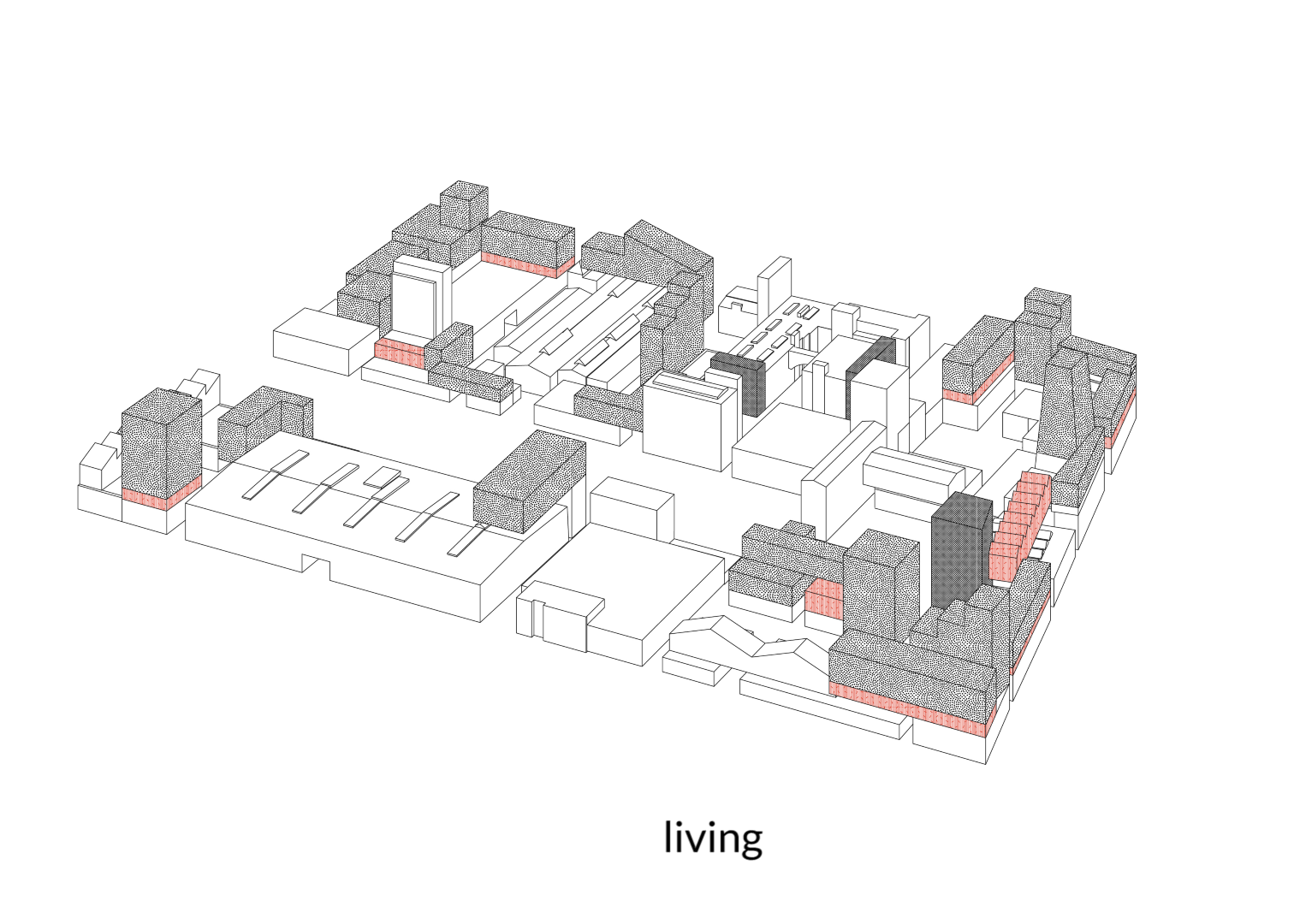 Mixed-use typologies
We believe that the flexibility in architecture and innovative typological mixes are crucial in successful development of Vierhavensblok. In the Makers' Maze proposal added architecture will include and accommodate existing users and contribute to building a strong community, providing affordable spaces for living and working. Functions overlap (for example lobby of housing and workshop) and in these new shared spaces more opportunities for exchange and learning can arise.
Functions are organized gradually and according to their intensity. Squares serve as space for storing and delivering materials and for low noise activities. Especially noisy or disruptive machines are placed into additionally sound isolated boxes inside warehouses. Buffer programming like offices, showrooms or shared rooftops create a physical break between the workshops and living programs. The housing floors built on top of existing workshops are suspended above them.
3d zoning based on the level of nuisance allows for a diverse, mixed urban fabric: not only horizontally, but also vertically. Interwoven living and manufacturing create conditions for innovations and re-use, supporting a circular economy. Generous multi-level shared spaces offer additional room for interaction and community-building, growing food and networking, supporting rise of social cohesion between members of this new community.